Hi-Rez Teaches Us "How To Order McDonalds Like A Boss"
Hi-Rez, is a 21yr rapper from Florida. I've personally been following him for a few years now, but really didn't start paying attention until recently. Why just recently? Because he showed me "How To Order McDonalds Like A Boss". If you don't know what I'm talking about, you're about to flip out.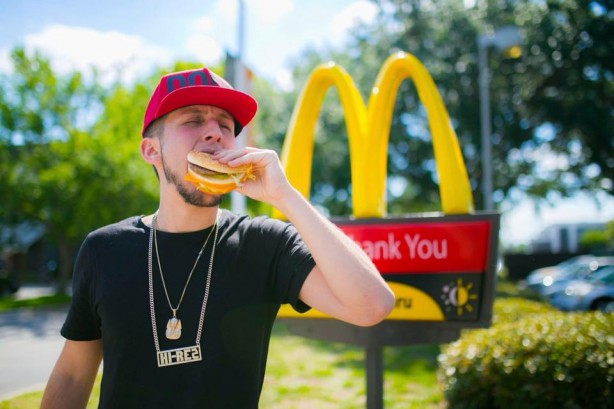 His video, "How To Order McDonalds Like A Boss" is going viral with millions of views on Facebook & Youtube in a matter of days. Why is what Hi-Rez did so significant? He's always been a dope rapper. His freestyles have been getting hundreds of thousands views, but whats the big deal with this one? The big deal is that he brought HipHop and the art of rap into an every-day-scenario. Something everyone can understand. Including my kids who never even go to McDonalds, but now want to. Whether this was a great marketing stunt by McDonalds or Hi-Rez all of a sudden became a brilliant marketeer we don't know.
What we do know is that HipHop shouldn't be kept on a pedestal behind protected glass. It should be brought into your hearts, homes & everyday lives. It should be fun & consumable by everyone … yes, even my kids. When you find that right balance for yourself, like Vivian Divine did with #MereGullyMein, it's magic in the making.
Stop focusing on the bullshit in your life & count your blessings. We all have struggles, don't let negativity hijack your mind & ruin your day. Embrace the unknown & live in the moment.
So go to your neighborhood Chai stall, Paan stall or Gully… and drop a freestyle. Something everyone can relate to. Cuz who're you kidding, we all know you don't wear a beanie in the summer and smoke blunts on the porch with your homies.