Hasaan Khan – Art Of Punjabi Music Album OUT NOW!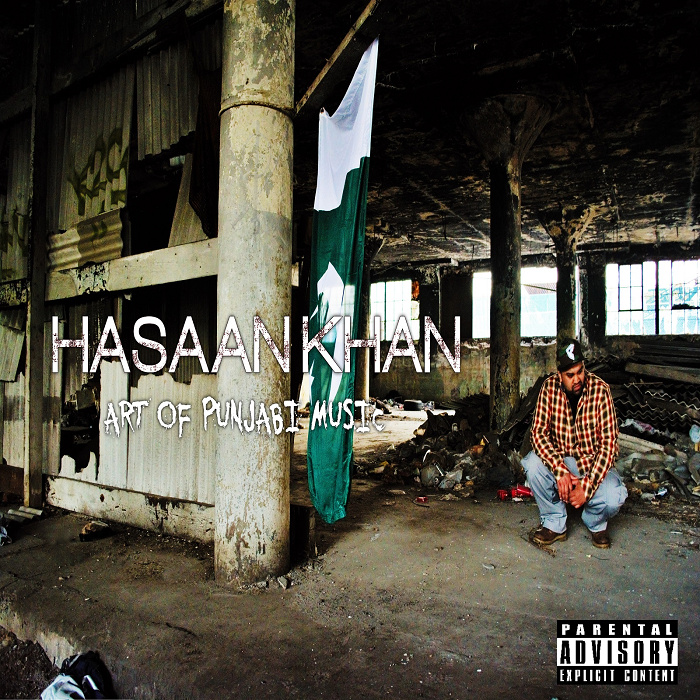 Hasaan Khan – Born December, 25, 1987, is an American Punjabi Rap artist based on Eastcoast From Newark, New Jersey & a revolutionary underground Punjabi Rap artist. He has started off as a battle rapper with local emcees in Newark, NJ. At age 13 he was expelled from his elementary school for writing insolent lyrics about the school faculty for ignorance towards students. To be able to speak his mind without any regulations, he refused to go mainstream & not in the route of commercialized music. An independent artist with a rap style that is pure hardcore, both Punjabi & English. The revolution of Hasaan Khan is to awake the mind of a person to be able to think & speak freely, rather to be controlled & regulated by the industry.
'Art Of Punjabi Music'
'Art Of Punjabi Music' is an Underground Rap album in Punjabi language that is bringing the new sounds of Latin & Punjabi to Underground Punjabi Rap. The album contains hardcore tracks such as "Inqilab" (Revolution), "Dal Khalsa", and "Awaara". A few of the tracks are street-bangers for bass listeners such as "Chandigarh Se Lahore","Punjabi Muzik", & "Psycho Munda". The album recording period took May 2014 – June 2015. Produced by Dreambeatz, & Frankie Metalz. Executive Producer: Frankie Metalz & Hasaan Khan.
Watch Hasaan Khan's Music Video of Inqilab (Revolution) ft. Frankie Metalz on Youtube from his Album

Twitter- https://twitter.com/HasaanKhanMusic

Facebook- https://www.facebook.com/HasaanKhanMusic 
Website – http://www.hasaankhan.com