Hang On For This Honey Singh Inspired Flick!!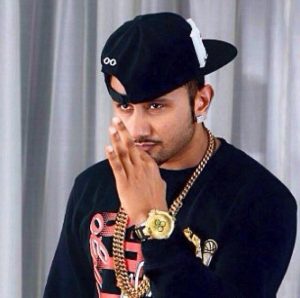 After making his mark in Bollywood  making songs in movies starring prominent actors like Amitabh Bachchan, Salman Khan, SRK and so on by giving us popular dance numbers like 'Angreji Beat ' , 'Lungi Dance', 'Chaar Botal Vodka', 'Sunny Sunny',  the list goes on. The hot news is that now there is a biopic which will be based on this artist!
Despite being part of movies like 'Xpose' in which he shared the screen with Himesh Reshammiya and other fresh faces, his upcoming movie will portray his life. His role will be played by Rahsaan Islam who would be called Taz Rahim. The movie is named 'The Spectacular Jihad of Taz Rahim'.
The role being played by Rahsaan Islam is inspired by Honey Singh's life according to sources. Islam will share the screen with Monica Dogra who is an American actress and a singer. 'Dhobi Ghat' was her debut film.
Let's tell you more about Rahsaan Islam, he is a Bangladeshi-American actor whoentered the world of international cinemas by acting in a Bengali film called 'Simanaheen'; this film turned out to be a hit and Islam's acting skills were appreciated too.
'The Spectacular Jihad of Taz Rahim' would be this actor's second movie. The primere of the movie will hit the screens in Los Angeles on April 15 and it will be released in Indian box office on 26th June, lets wait and watch how the movie will be.