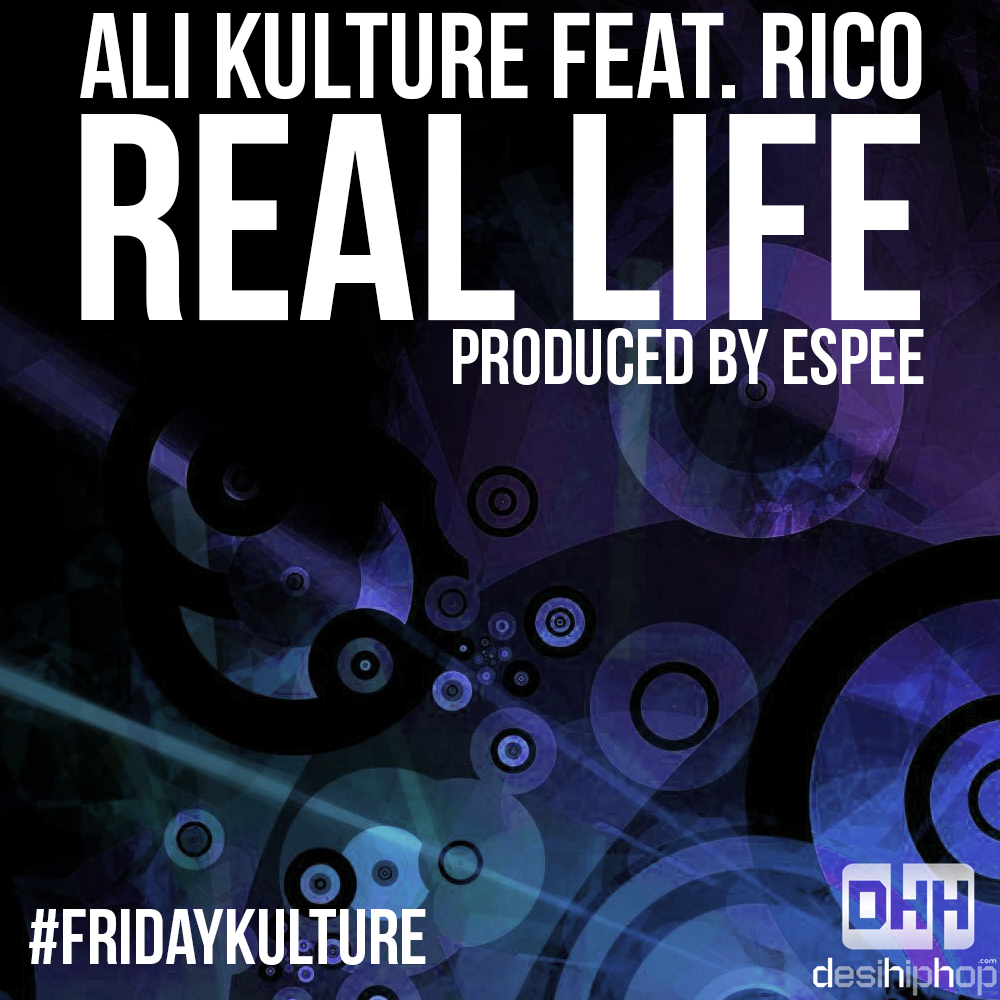 Ali Kulture represents real Hip Hop music, period. Every thing that Mr Kulture releases seems to touch the subject of experiencing life by the common man. This is why he's so popular among Desi Hip Hop fans and listeners – everything he puts out through us gets hundreds of 'Likes' and Listens, and that's because fans can relate to his struggles.
In this latest single – Real Life (feat. Rico) – the rapper tells a story about person experiencing life through bad decisions, hard work, success, failure, and everything in between. Real Hip Hop is often the expressions of a poet who puts on a beat, and uses that opportunity to talk about real feelings and experiences. I believe Ali Kulture did just that with this week's #FridayKulture.
Ali Kulture – Real Life Feat. Rico – Produced by Espee
#FridayKulture
#FridayKulture basically means that Ali Kulture is going to release a new single every single Friday until further notice! Stay tuned every single Friday for some dope Hip Hop by Mr. Kulture.