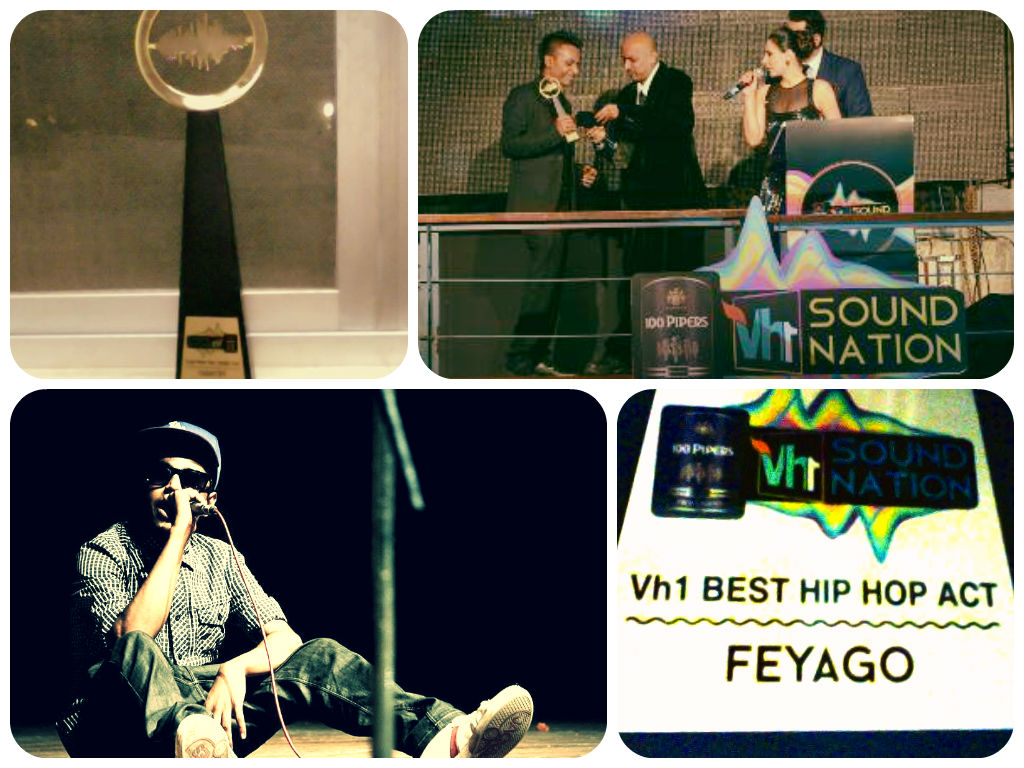 Feyago won VH1's SoundNation award for being the best Hip Hop act of the year! It's a prestigious award that Feyago gets to use as inspiration to do more and push further with his dreams. For Desi Hip Hop fans, this is great news. We're finally in an era where large brand-names like MTV & VH1 are recognizing the talent behind Hip Hop Music. Feyago must be in cloud 9 right now, just like we are. It's almost as if the entire Hip Hop community in South Asia won an award. Awards such as these will surely take Hip Hop to a whole new level, and we, at DesiHipHop.com, are proud of Feyago for bursting the bubble and accepting the VH1 Hip Hop Act of the Year award.
Here are the list of VH1 SoundNation winners:
Vh1 Hall of Fame Inductee : Indus Creed
Best Rock Act: Sky Rabbit
Best Metal Act : Reptilian Death
Best Live Act: Dualist Inquiry Band
Best Hip Hop DJ: DJ SA
Best Hip Hop Act: Feyago
Best Electronic Act : BLOT!
Best Electronic DJ: Ash Roy
Best Music Video : Bandish Projekt – Alchemy
Handpicked Song Of The Year: Your Chin – Your Chin
Best Global Indian: Nitin Sawhney
Best New Artist : Nischay Parekh
Artist Of The Year: Dualist Inquiry