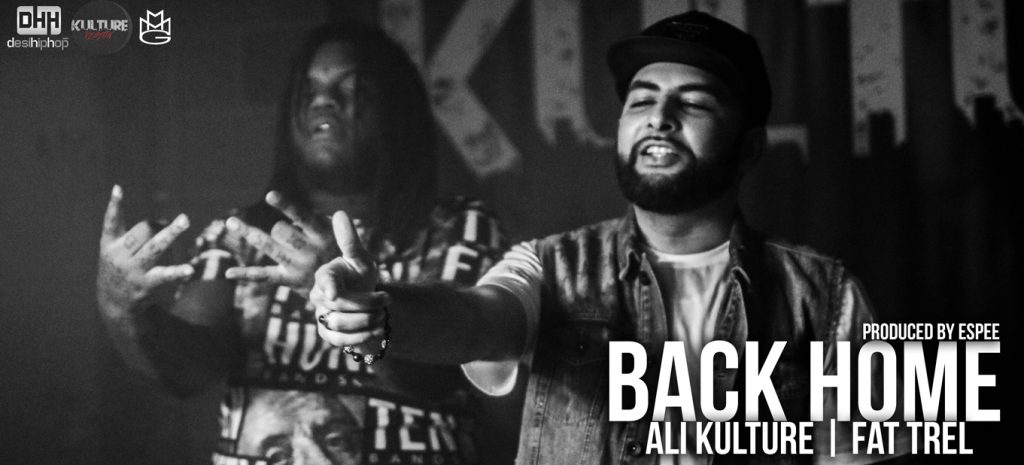 Ali Kulture – one of the most consistent artists on DesiHipHop.com – is out with a brand new banger with Fat Trel – one of Maybach Music Group's dopest artists.
Ali Kulture has been lighting up DesiHipHop.com with his constant release of music every week through the #FridayKulture series. He is a versatile artist who has been through numerous experiences during his lifetime – from choppin it up in the West Coast, to making a life for himself in DC. This man's passion for music is unique, and he puts in a LOT of work to follow his dreams. In fact, Mr Kulture spends every single week in the studio recording tracks non-stop. His work ethic is one that surely stands out, and is always impressive to me.
Fat Trel is one of Washington DC's most well known artists, and he is currently signed with Rick Ross's label Maybach Music Group and Atlantic Records. His label allows him to go hard with his music and really make an impact in the industry. No wonder Ali Kulture and Fat Trel had a blast putting together this song and music video. On top of that, Espee did an exceptional job on the production – as usual.
The music video itself is one for the record books. It's almost like a short film more than a music video, and really one that you'll need to check out to get the feel for it. Click play below, and share your thoughts with us!
Watch Fat Trel ft Ali Kulture – Back Home | Music Video
Produced by Espeetraxxx