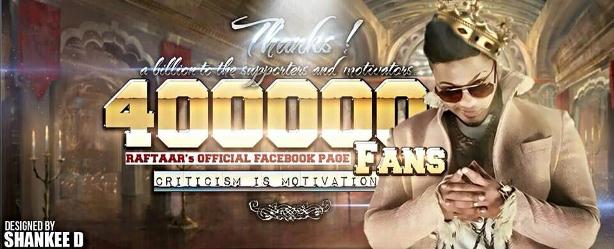 Turn up the volume and pick up the speed because Raftaar just crossed 400,000 fans on Facebook and I had the honor of doing an exclusive interview with him on DesiHipHop.com!  Raftaar has been dropping hits whether it's a commercial project of Bollywood or it's an underground project of his upcoming Mixtape 'WTF'.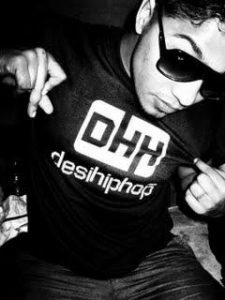 Coming from humble beginnings, Raftaar has managed to launch himself  into the mainstream and still continues to strive to keep his roots focused on staying true to HipHop.   From when he used to be a part of Mafia Mundeer to now as a Three Records Artist, signed by RDB.  We have seen Raftaar grow as an artist from Day 1 and look forward to a big 2014!
Lets get inside the mind of Raftaar, learn from his struggles, see what makes him 'tick' and what new projects he has lined  up for 2014.  Stay tuned to DesiHipHop.com for exclusive coverage on Raftaar!
Raftaar, as the name reflects Speed! When did Raftaar as an artist really pick up the speed?
I was cruzing for a while doing small time projects but I picked up some serious speed when I got signed to Three records….that's when shit got real!! ek dam asli…
"Raftaar ka naam karan khud Raftaar ne kiyaa hai…"
How'd you get signed to RDB?
RDB met me through Ankit Khanna (our manager and my old time friend), He got me a verse on We Doin It Big, and then I met Manj phaaji and Surj phaaji at the We Doin It Big video shoot in Chandigarh. They saw the potential and I got signed the very day!!!
Witness the Future! Reason behind this name? When is the full mixtape coming out?
WTF is my attempt to put out real rap into this commercial music ridden market. Its basically my story. A REAL STORY. Am trying to tell that Rap is just not about guns, cars, drugs, clubs and women.
Why did you make the controversial track Thappad?? I think we all know about Mafia Mundeer and your work with Honey Singh.  Care to expand?
As WTF is my story, Thappad is a part of it. Real from top to bottom. I didn't name anyone. Samjhdar ko ishara kaafi.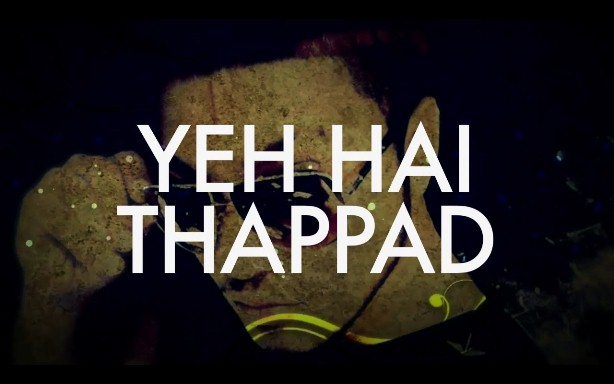 A lot of commercial work is being done by you! What do you enjoy the most, working for commercial music or Underground music?  Bollywood or HipHop?
I personally enjoy underground music but "nachne wala gana bhi banana padta hai, thoda thoda ganda ganda gana padta hai, sunte yahin hai sab main kya karoon, upar se neeche paapi paet hai kamana padta hai".
"No body will pay attention to WTF if I don't do commercial work."
How did you come on board for 'Tamanche pe Disco' in Bullet Raja?  That shit was dope!
I already had the idea work done for Tamanche. I presented it to RDB and they loved it and forwarded it to the Bullet Raja team. RDB flew down to Delhi and we got into the studio for one night and by the morning we were done with it. Infact we shot for it in Mumbai the very next day.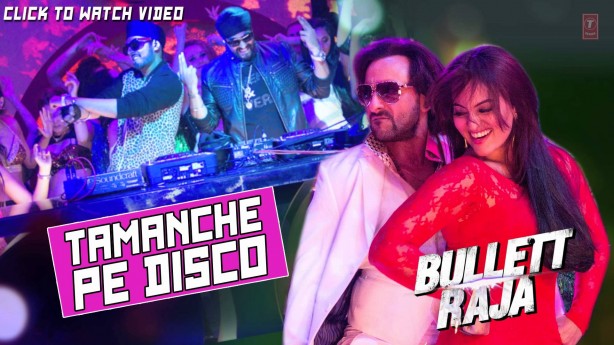 Got any more Upcoming Project with RDB for Bollywood?
We have a lot of projects in the pipeline. But I can't reveal anything unless it news from their end. PROFESSIONAL ETHICS. Lol
Tell us the insider story of RDB's new Song 'Daddy da cash' feat. T-pain?  What T-Pain like?  You gonna do some stuff with him?
The only insider story is that I got a cameo in the video and T-Pain invited me to his studio in the states to work on some shizzzz  * wink *
Your Relation with Honey Singh's Mafia Mundeer?
MM was a family that was started by all of us. But like the classic GROUP FALLOUT story, we all had out differences. Me, Badshah and J-star are still tight.
Drop a message for UnderGround rappers?
Stay focused, work hard and be real. Write about what you are and how things run where you reside. Don't put in a fake accent when you don't even have a passport. BE REAL BE RAW.