Pak-Man just released his music video to "Lyrical Warfare" and he's getting ready to release the mixtape, also with the same title, on August 8th. He is clearly one very talented rapper on the mic. His flow's so sick and unique that no one can say that it's not memorable. On his mixtape, he is going to release a lot of new music as well as some of the songs that we've heard exclusively on DesiHipHop.com. Songs like "LaLaLa" featuring I-Khan gets me excited, as well "Don't Stop", and of course, "Lyrical Warfare".
We recently decided to have a talk with Pak-Man and see what inspires him. We wanted to find out what he's all about, and give you – the fans – a sneak peak into his life. Here's how it went…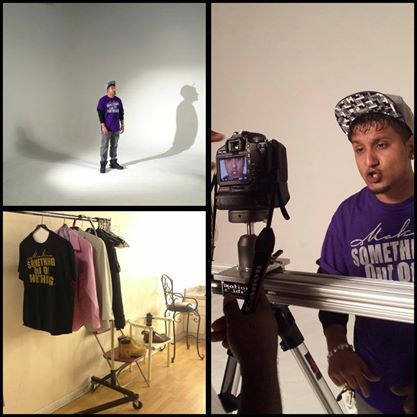 Exclusive Interview With Pak-Man
DHH: What inspired you to be a rapper? Who/what are your inspirations?
Pak-Man: I actually remember my FIRST rap 'cassette'! It was called "Rap The Beat" and this was around 94-95. I was around 7-8 years old! My mom was a struggling single parent so we were back and forth from my Grandparents home to our home a lot. Most the time we spent the work week with my grandparents and only saw my mom on weekends. One weekend my mom decided to give us a treat, and took my brother, sister & me to K-Mart. She said we can pick 1 item. As a boy, of course I went to the electronics department. I saw that cassette "Rap the Beat" and grabbed it. (I honestly don't know why i picked it) but I listened to it EVERY night and was hooked! The cassette was a compilation with many artists such as LL Cool J-I can't live without my radio, Run DMC– Tricky, M.A.R.R.S-Pump up the volume, Beastie Boys– You gotta fight for your right to party, Eric B & Rakim– I ain't no joke + more. So at the time these artists were my inspiration.
I started dabbing in rap in my early teen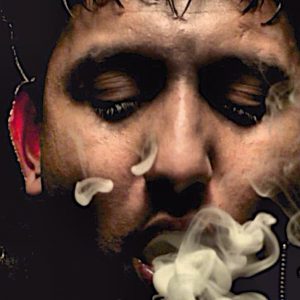 s. Kids at my bus stop would be "Freestyling" before school and i would participate. Of course i got made fun of trying to rap because of my race, but I still liked doing it. I just started writing in private so I wouldn't get made fun of. Around that time, life got worse for me and my family so I had to step up and be a MAN. Everybody came to me for advice and I had to be the one to say, "It's gonna be ok..Everything's gonna be alright" etc. I was a very "Talkative" kid but I had nobody I could talk to about MY problems. This led me to keep to myself, which led me to not have many friends. So I just wrote about my problems in my notebook and it made feel better. It was like the paper helped get a lot of stuff off my chest that I had been holding in. As the years went by i got more and MORE serious about writing. These experiences led me to rap.
DHH: You linked up with DJ Green Lantern on your mixtape. He's a well known for his mixtapes with the likes of Eminem, 50 Cent and countless others. How did that opportunity come about?
Pak-Man: Well I moved to Atlanta from Dayton, Ohio, about 6 months ago. I got linked up with Green's assistant and told him I've been a fan of DJ Green Lantern for over 10 years and would be honored if he'd host my current mix-tape. He gave me his e-mail address and asked me to send some of my music. He didn't make any promises and said that DJ Green Lantern's very picky about what he endorses and only works with rappers who are skillful. So I sent him the E-Mail and didn't really keep my hopes up high.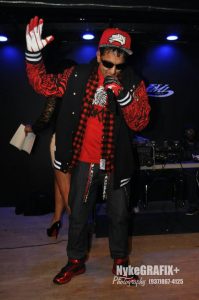 About a week later I got contacted by "Dj Green Lantern" himself! He said he was feeling it and agreed to host my mix-tape! I couldn't even describe to you my excitement! Shortly after that we handled the " Business" end of it. After further conversation with him, I was intrigued to find out how knowledgeable he is with the "Desi community". He travels overseas a lot for shows and even goes by "International Green". He even made a dope ass mix called "Bhangra Bounce" which is a Desi inspired mix! So this just made him 10x DOPER to me. You never know what you'll learn about a person until you actually have a conversation with them.
DHH: That's dope! I bet you had a lot of fun recording the mixtape "Lyrical Warfare". Got some stories to share from the studio sessions?
Pak-Man: The recording of lyrical warfare was a lot of fun! This project is very different from my last 2 mixtapes. I can hear myself mature a lot as an emcee on this project…Lyrically! I also wanted it to be like listening to a "Movie" if that makes sense? I collabed with a lot of DOPE producers with whom I had never previously worked with. J-rum who is responsible for quite a few Beats and musical Scores on this project, Alist Fame who has produced for Jadakiss, French Montana, Jim Jones, Redman & more, CycoVizion who made the custom "Mohammad Rafi" sampled beat for "LaLaLa". Also, I was reached out by Envy Worldwide, a UK based Desi record label. Envy Worldwide is the record label who Bilal Saeed is signed to, and they asked for a few collabs for some of their up and coming "Punjabi" artists. I've done 3 collabs with them so far and 1 of the singles is actually going to be on "Lyrical Warfare". The song is called "Aithbaar" and the artist is Uz'air. We even shot a video for "Aithbaar" which should be releasing later this month with Uz'airs album. Another dope song I have on Uz'airs album is called "Rang Bazi". The label loved my verse on "LaLaLa" so much that they asked to make remix of it with their artist. I've heard the preview and it sounds DOPE!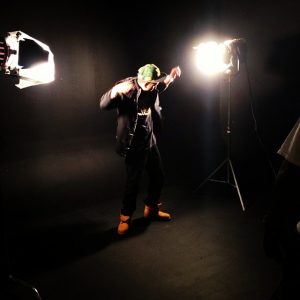 DHH: Nice man! Can't wait to hear some of these songs when the mixtape drops on August 8th! Which songs in the mixtape gets you the most excited?
Pak-Man: That's hard to say! I have a lot of dope tracks on there with DIFFERENT flavors you know what I mean? I really like my FIRST international "Punjabi" collab "Aithbaar" (Which was fun making), so it's really hard to say which one gets me the most "Excited". I can assure you this, there's something for EVERYBODY on this project. Whether you like Dope Lyrics, Punjabi or Real shit; This project has a little bit of ALL of that in it!
DHH: Cool. Where do you see yourself in 5 years?
Pak-Man: Where do I see myself in 5 years?? Still making music that my fans Love, but BETTER! I'm not motivated by a "Record Deal" of any sorts, but in 5 years I'd like to see myself in a position where I can do this music "Full Time" as my job. Do shows in Pakistain, India & UK, so I can actually MEET some of my "Overseas" fans. Insha Allah!
Watch The "Lyrical Warfare" Video