DesiHipHop.com keep on trying to make you familiar with artists who are working hard to take Hip Hop to the next level in India and following the same today we"re having KeepSake with us. Let"s have a deep colloquy with keepsake to know more about how he started and how he reached to the level where he is standing today.
Let's start with your name, Keepsake, what does it mean? And how did you choose it as your pseudonym?

Well before KeepSake, I Was KiNG[k] a name given by one of my classmate. I was in class 9th I guess, at that time I just wrote poems. I wasn't recording anything it was just a pen name. Later, I realized that King K sounds very amateurish so I decided to change it to something much more meaningful and I wanted it to start with K (as my birth name starts with k) so after a lot of thinking I decided to go with KeepSake which means a memento (I spell it as KeepSake with capital 'S'.)
When did you start this rap?
It was 2009 when I got serious for my thing. I remember watching Nikhil Chinappa's  'Super Select' on Mtv playing Eminem's 'When I am gone' I heard that song and I went crazy. I knew that moment I want to do this thing.
Your idol/Inspiration?
No one in particular but I have a list of people who I look up to like Seth Rogen, Ali Azmat, Eminem to name a few. Plus this life itself is an Inspiration; I meet so many hardworking people everyday who inspire me like My Boss's father who tells me stories about his time, about his experience or the Chef in the kitchen (of the restaurant I work with) who is working away from his family just to give them a good life. Life is a motivation in itself.
Your first song?
It was 'The Game' which I wrote for rap blasters recorded back in 09. I consider 'Meri Pehchaan' from 'Buddhiheen' as my First song though, because it was all me the lyrics, the hook, the production everything. All me.
Your best song?
Definitely '16' yet as per the response people have given to us on this particular song. I Missed my eco Exam, came back home, started recording and went to Sez's place. He mixed it and we released it a day after, we wanted it to be nominated for VIMA but 'Jab Main Girunga' was selected instead. I believe as an artist you cannot tell which song is your best song. The day I decide to label a song as my best, my hunger for doing better in every song will die.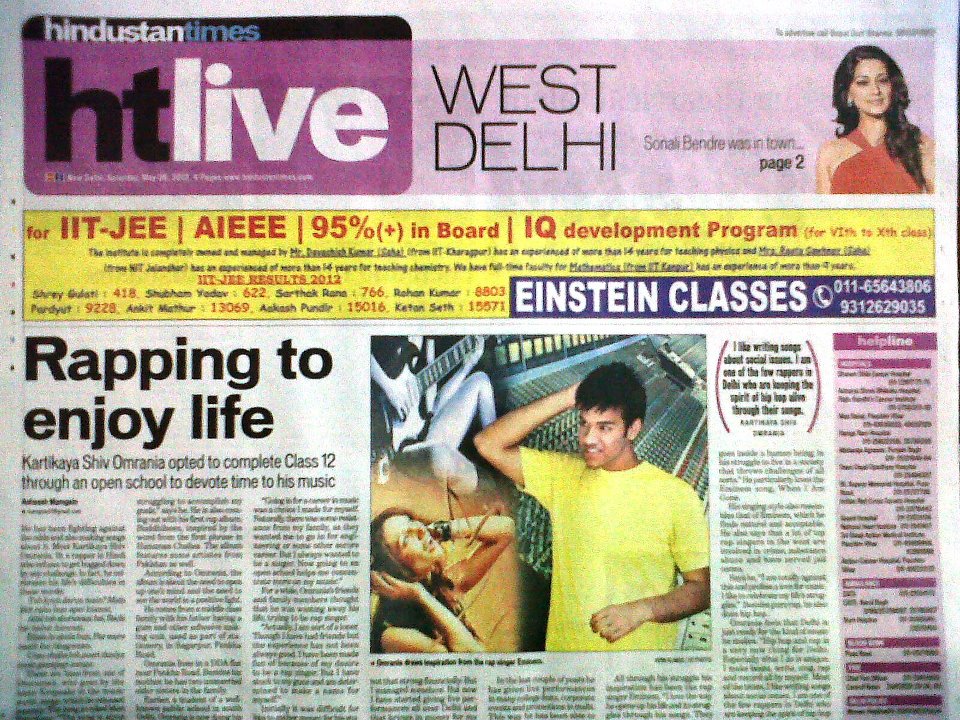 Put some limelight on your upcoming mixtape?
Prabuddh it's my second EP (First with Sez) after My Debut 'Buddhiheen'. Initially, we decided to make the track list sad, eerie and dark.  We've been working on it since last year, we have dumped at least 10 beats, Recorded 4 tracks but we were not satisfied with the final outcome at all. Then we decided to start it from scratch and make it a In spite of his shyness and modesty, horoscopes for virgo love horoscope strong enough, when life trouble. 'feel good' EP. Well, I really don't want to disclose anything right now. But this time we are doing it on a larger scale
Who are the artists featuring in that album?
Actually no one, we (Sez & I) decided we will not feature any artist on the new Prabuddh. So it's only me and him. For Prabudh – 1, we asked the 'Hk' for a verse, he agreed to do it but he got busy later, we have a song with Poetik justice (we will release it as a promotional single now) and everyone already know about 'Umeed' Ft. Youngsta Ash.
Why you make every song with sez only? There are other good producers too.
Bashi  is my bro. We hit it off the moment we met, he is so talented and so down to earth.  We talk about almost everything from production to movies to girls to everything. It is always a pleasure to watch him work. There is so much to learn from him. Now if you ask about other producers, I've worked with DJ dark duke, again a super cool dude and Kunal Kaushal one of the greatest EDM producers we have in Delhi and I will work with them again soon. I am also working with Kabir Jamatia, he is dope. Basically, I am open to all collaborations. I just need to feel the beat and we are good to go.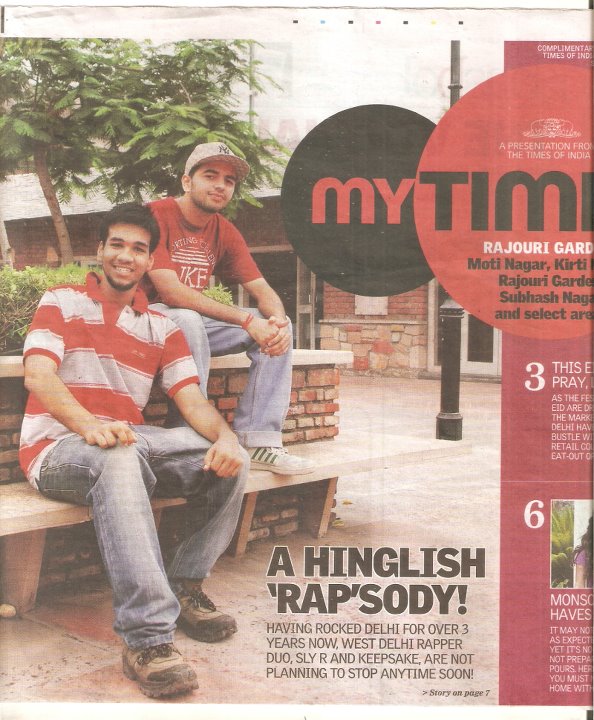 What do you do when you're not writing lyrics or making music?
I am working in a food joint as an admin officer. But I am reader (I am reading the Oath of Vayiputras by Amish Tripathi these days) I am a cinephile (I am planning on watching star wars saga one of these days) and I like to watch sitcoms. I do regular people stuff.
Your favorite Indian hip hop artist?

Enkore, I love his style, his flow and everything, this dude is super awesome. Poetik Justice, a poser dies every time he releases a song, seriously. Hardknock, who is not active these days but he said he'll be back in March so fingers crossed and the'Hk,' this guys is a poet. For real.
Name the person with whom you would like to collab in future?

I am definitely collaborating with all of these I mentioned above. Basically, If I like someone's work I just ask them. Fortunately, most of the people say yes.
Tell me something about your past, your disbanded crews? You were a Punjabi rapper before Why did you switched to Hindi?
No Actually, I started writing in English but the fist track that I recorded was in Punjabi. I really love the language but my knowledge of Punjabi is limited plus my accent is very hindi-ish. If I rap in Punjabi I am just another Punjabi rapper. No one really remembers my Punju songs, which is a good thing. After going solo I also gave a thought to rapping in English but I realized my vocab sucks and as I said earlier my accent is very Hindustani and I really wanted to reinvent my craft so I started rhyming in Hindi and then I worked on my production skills. Recorded, Produced and wrote Buddhiheen all by myself. Switching to Hindi was one of the best decisions of my life. About the crews, I believe whatever happens, happens for a reason I don't hold grudges I only wish them best of luck whether it's DRB or Project hustle I have good memories with all of them.
Any message for fellow rappers?
Keep doing your stuff. Never give up. Because a wise man once told me you can achieve anything you set your mind to. Peace!