These days DesiHipHop.com is getting too many requests from it's readers to interview their favorite artist because they want to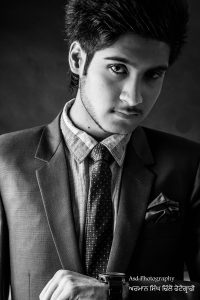 know more about them. so, following one such request today we are going to interview Veer Karan. Ver Karan is a mohali based rapper/music producer and singer who's a part of KKG and he is all set to drop his mixtape "Rags to Riches". Let's see what we get to know about the upcomin Mixtape.
Tell DHH followers who veer karan is?
Well, Veer Karan is a Mohali based Music Producer/Rapper/Singer. I've been producing music for 4 years now.
What do you consider yourself when it comes to choose one from both; a rapper or a music director?
If I had to choose one of the two, I'll consider myself a music director first! The reasons being that I'm better at music production than I am at rap. Rap is a secondary aspect for me right now. I'm focused totally at production these days.
How did you start this music composing? From where you learnt?
Thanks to my parents, they hired a full-time tutor for my piano lessons. Playing the keyboard is the key to good music production, I think. I can play the piano really well! Most of the people don't know that I took no formal training for music production. I used to spend hours and hours in front of the internet watching tutorials and stuff. The rest came from within, I suppose.
How you became part of KKG?
I used to be in touch with Kahlon. As an artist, I respected his work and he liked my work too. We started getting together for music projects and gradually I was given a chance to be a part of the crew. It has been an amazing experience working with the immensely talented artists. More than crewmates, we are like brothers. Much love to the team.
Tell us the reason why Sikander Kahlon promotes you? He is doing it even before formation of KKG!
When an artist respects another artist's work, support is something which automatically comes. REAL RECOGNIZE REAL.  Much love and respect to him.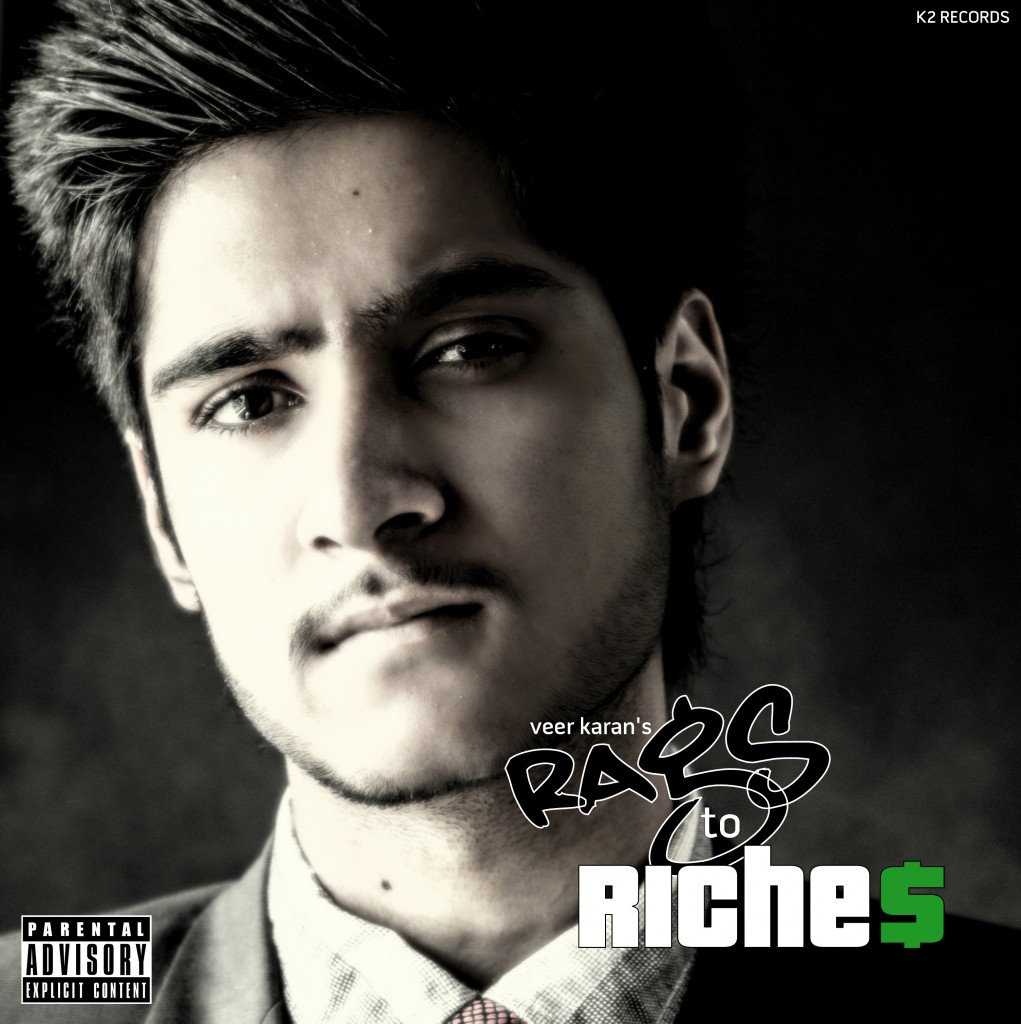 Your recently released songs are? What's kindaa response you're getting for them?
Yes, I've released 3 promotional singles for my debut mixtape RAGS TO RICHES namely, Meri Mrs. featuring the 'hk', Yaad Aawein and Mulakaat. The response has been exceptionally good and I'm really glad that people are supporting me and my work. I'm sure that y'all will support me in the future as well.
Meri Mrs. : http://youtu.be/8umCYkF3O5E
Yaad Aawein: http://youtu.be/fYM0UuZqOYg
Mulakaat: http://youtu.be/Tb4d7b02XG8
Rags to riches! Any specific reason for choosing this name? And when it is coming out man!
Yes, there was a reason behind the title. We started from the bottom and worked our ass off to get here today. There's still a LONG way to go. Hence the name RAGS TO RICHES. It is scheduled to release in February this year. There's a music video dropping this month. Watch out for it.
[youtube id="8umCYkF3O5E" width="600″ height="350″]
Name the artists who are pipelined for you mixtape?
The mixtape features Sikander Kahlon, The 'hk', Immortal Singh, Rob C, Navi Virk and Manik Arora. And the entire mixtape is produced by me.
What kinda a topics you're working on?
I believe in giving my listeners what they want to listen. I want to target my audience. I haven't really composed a song on social issues, but I plan to do so in the future.  I've mainly focused on soulful R&B songs and stuff but you'll get to witness certain variations in R2R!
Tell us something about your daily life?
Well, I'm just a normal 17 year old guy who is doing what he loves. My daily life may sound boring to some people though. I usually have 6-7 hours of Non-medical tuitions every day. The time that is left, I devote to music completely. You may call the studio my second home. Sometimes it becomes really difficult to maintain a balance between music and studies.
Your favorite Indian hip hop artist is?
Sikander Kahlon. Not because I know him. The amount of work he puts in is Amazing. I don't think that any other artist is bringing in the kind of variation to the indian hiphop scene as Sikander is. Watch out for Kahlon's Laboratory dropping this year. It's gonna be hot! #KL2014
With whom you would like to collab in future?
Being a producer myself, Dr. Zeus is on the top of his game right now. I would love to collaborate with him.
What are your views on these disses in underground? What do you think are these harmful for Indian rap scene?
Every artist has the right to express his/her views and what they feel about another artist or crew, I believe. If we look at the brighter side, disses and beefs are helping to elevate the level of hiphop in india. The genre is reaching out to more and more people. Everybody will have varied opinions about this though.
Any change you would like to make in Indian Hip Hop?
Some artists tend to over-sell themselves and their work. Just want to tell them that don't tell your listeners what your LEVEL is. Let them judge for themselves. Just concentrate on making better music and improving your skills.
Final words for Desihiphop followers?
Just follow your dreams and passion. Work hard to achieve your dream. Remember that NOTHING COMES EASY. If you want something, you'll have to work for it. Desi hip hop is the next big thing! Watch out for Rags To Riches in Feb!