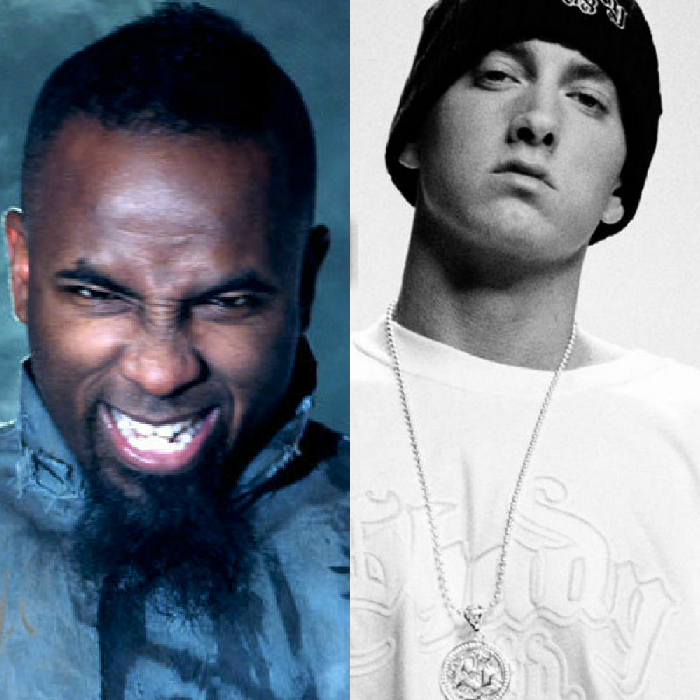 Tech N9ne just recently announced the release of his next album – titled 'Special Effects'. He's been putting this album together for some time, planning out every detail and sneaking in surprises for his fans.
The man's a genius with his flow, and his lyrical skills are way above average. He single handedly carved out his own career path in the music industry when the large labels ignored him. He started working as an artist in 1991, and 24 years later he announced his 15th studio album to date! Yes, I just said FIFTEENTH studio album. That kind of dedication deserves respect, and deserves the success that he's swimming in right now.
Techa Nina has been working closely with numerous artists over the years, and finally, he's got Eminem on one of his singles in Special Effects. The track will be titled "Speedom", which probably means it'll be a track with some of the fastest flows we've heard thus far.
Tech said, "I've been wanting to work with Eminem for a long time, and it's funny saying this on the mic cause I haven't been able to say this to anybody, [but] Eminem finally came through and blessed me with a 24-bar verse, when I only needed a 16. He felt it that much. It's a track that's paying homage to Richie Havens, rest his soul… It's such a massive and beautiful song, it's really personal to me because of Richie Havens and that long-awaited Tech N9ne/Eminem collaboration everyone always wanted. And it had my brother Krizz Kaliko on the chorus, and a fucking killer verse. Seven produced the track."
Check out this exclusive video interview of Tech N9ne on HotNewHipHop.com
Tech N9ne Breaks Down His Collaboration With Eminem On "Special Effects"