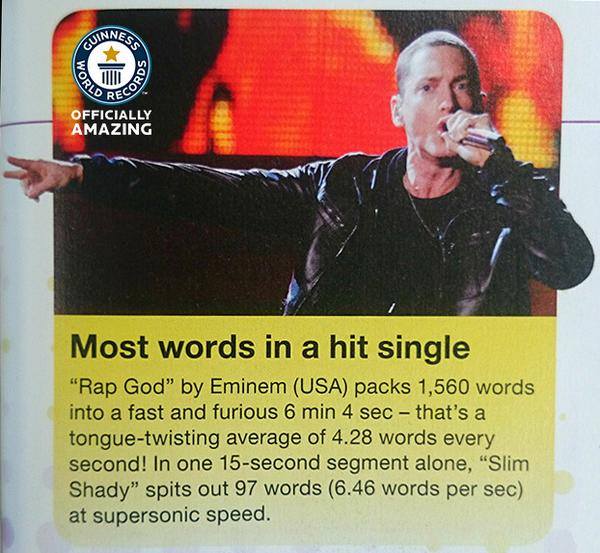 Rapper Eminem has reached another milestone in his illustrious career. The Detroit native has earned the Guinness Book of World Records title of having the "most words in a hit single" for his tune 'Rap God.'
According to Billboard, Em spitted 1,560 words in six minutes and four seconds. So that's basically 260 words per minute by our calculations.
'Rap God' is the third single from his double-platinum album, 'The Marshall Mathers LP 2.' Eminem's vainglorious record will be published in 'The Guinness World Records 2015′ book, which will be published next week.
Other artists featured in the volume include Katy Perry with the most Twitter followers (52,463,838), Miley Cyrus with the most search artist on the Internet and Metallica with being the first and only band to ever perform on all seven continents in a single year.
'The Guinness World Records 2015′ marks the 60th anniversary edition of the book and will be available at bookstores on Sept. 9.