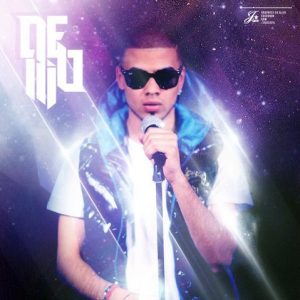 17 Year old grime artist/rapper/singer/songwriter from Harrow, North-West London. Demo started writing songs when he was only 11, and recorded his first studio track at the age of 14.
Demo is hugely inspired by Eminem. Demo was always into poetry and literature at school and that's where my love of rhyming began from. Demo gradually started rhyming to a beat. After getting a lot of good responses from his first studio track, Demo started to work on an 8 track promo CD called Listen and Learn. It was released when Demo was 15. Later on that year he released his first music video which is currently on 17,000 hits on YouTube.
After this, Demo became interested in performing and promoted his music proactively. At 16 Demo opened up for N-dubz, Skepta, Lady NY and Mclean at Sommerset House and was also featured on N-dubz TV show and in several newspapers.
A week later hei performed at Lovebox Music Festival and opened for Aggro Santos, Ghetts and Griminal. Next Demo opened up for Doneo'o at Walthamstow Caribbean Festival in cooperation with Bigga Fish.
Demo has entered into the semi-finals of the competition Blastbeat and will be performing at the Indigo O2 in October