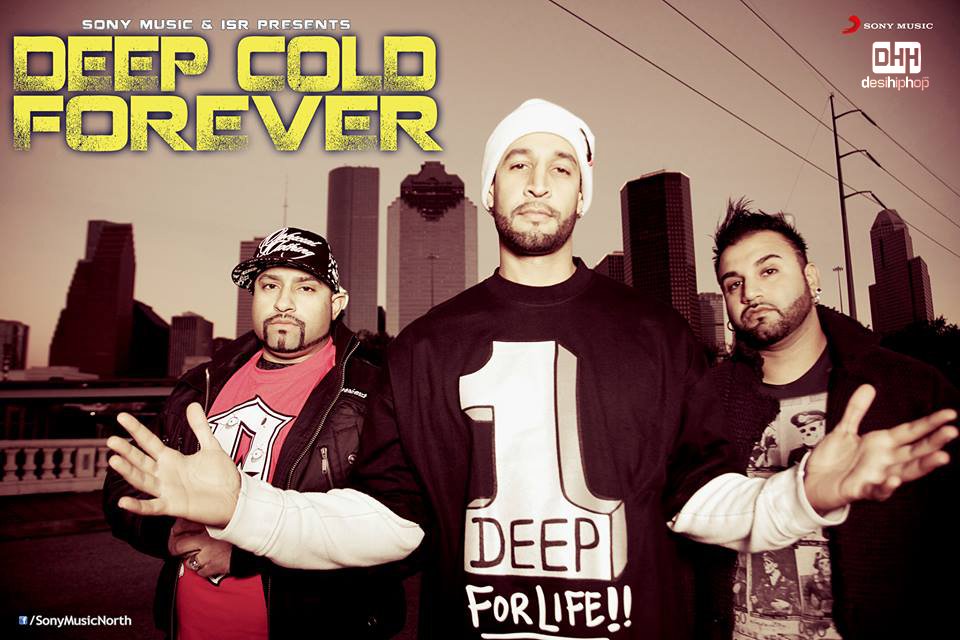 #March6
American born Punjabi Desi Hip Hop legend – Deep Cold – is putting his mark on the industry with a new album titled 'Deep Cold Forever'. The album is exclusively releasing through Sony Music, in association with DesiHipHop.com, and it drops on March 6th. The first video from the album is "Dekho Punjabi Munde", and it features videos from Deep Cold's studio sessions in India before he tragically bid farewell.
Watch Deep Cold – 'Dekho Punjabi Munde' feat. Mamta Sharma & Sargam | Deep Cold Forever
DEEP COLD FOREVER – Album Drops MARCH 6th
Deep Cold, as his name suggests, is Deep with his lyrics. His style resonates the amalgamation of the Dirty South with a touch of Desi Hip Hop. This unique brand of Hip Hop gained him worldwide fame with albums like "Nach Nach" (with Kamla Punjabi) and "In Trunks Now" which featured numerous legendary artists like Slim Thug, David Banner, and Too Short.
Before he passed away, Deep Cold worked with his partners at IMM, and collaborated with numerous mainstream artists all over India. The product of all that hard work is brought to life in this album – Deep Cold Forever. The album drops on March 6th, as a tribute to Deep Cold on his 1st death anniversary.
#RIP #DeepColdForever