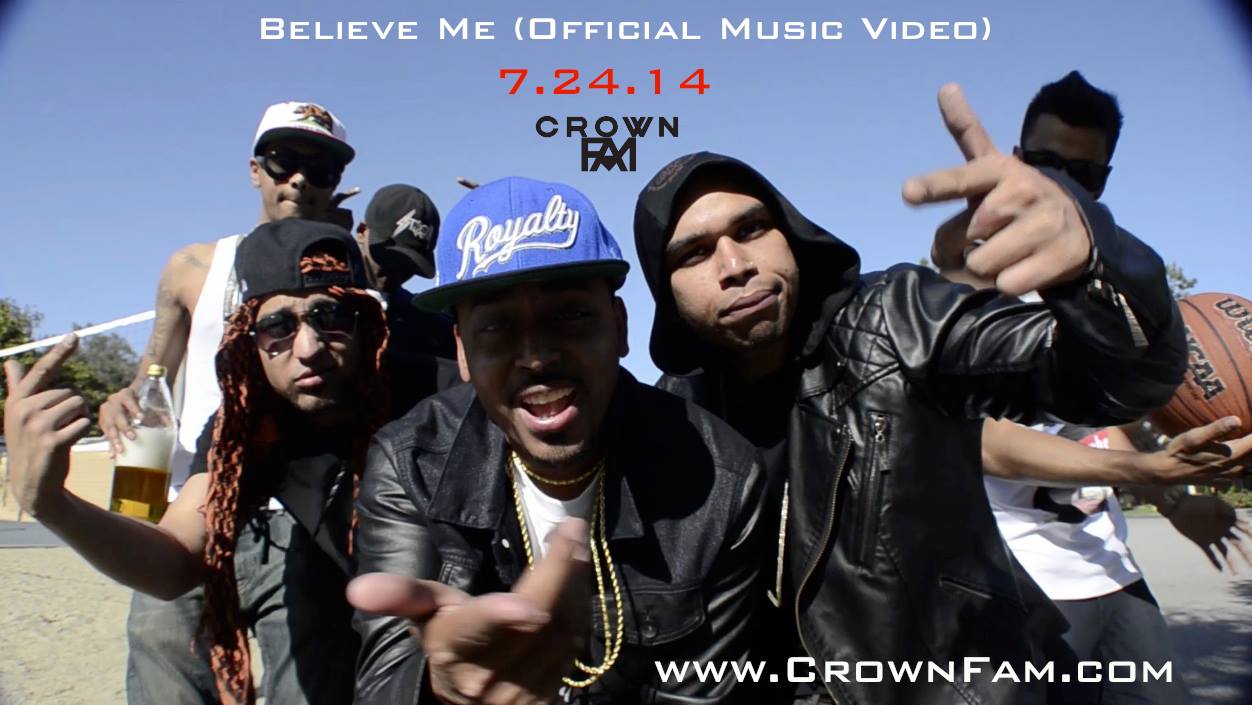 Crown Fam, the west coast crew, always conjures up something special for audiences worldwide. They have some of the most active Hip Hop artists I know! This collective has so many talented artists that it's sometimes difficult to count, and I can guarantee you that you've heard a number of them on DesiHipHop.com. Artists like Shugga Shane, Celestial, Gamble, Lil Shine impress me with their consistency. The man, Shugga Shane, seems to have a new music video or song released every few weeks, and so does Celestial. This is the kind of work ethic required for any artist to break through to their fans. Gamble's recent works got awesome responses by our viewers here on DesiHipHop.com – check out 'Addiction' for clarification!
For their latest song, the team re-made Drake & Lil Wayne's "Believe Me". All of the artists went hard on it, and made sure their skills were showcased appropriately. The video is dope too. Ok, 'nuff talk. Time to vibe to these dope artists!
Watch Crown Fam's Remix of "Believe Me"
Crown Fam, originally BCF, was started in the West Coast by a collective of talented musicians and artists. The Hip Hop collective was established in 2006 and they continue to push limits to make their presence known in California and abroad. Each artist has individually crafted their own unique sound which has enabled the group to create a melting pot of music, rich in style and creativity.
Some of their crew members include Gamble, Lil Shine, Shugga Shane, Draztik, Shakespear, Blaze, & Celestial.