The Cosmics recently hooked up with Celestial to create a cosmic explosion which made a black hole beyond the stars and into the celestial realm of the universe. Sounds like Atari came out with a new versionof Space Invaders! Okay, maybe the 'Supernova'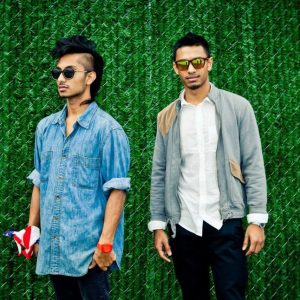 I'm talking about was not that intense, but they definitely created a track that was meant to have a huge impact on listeners, and the world. The Cosmics' latest single, and video, titled 'One Day' is a dope collaboration between the East Coast and the West Coast.
The Cosmics, from New York, are known for their upbeat, party tracks, such as 808 Fridays and Feelin' So High. And Celestial, from the West Coast, is well known for his talented freestyle skills, and dropping immense heat on every track he's on. Songs like Lifestyle Baby really expresses Celestial's level of creativity. And together, they created a gem that defines positive music. Check out their latest work below, and let us know what you think.
Watch The Music Video – One Day – The Cosmics Ft Celestial
[youtube id="mqrUOzGMK7A" width="600″ height="350″]
I thought the video was nicely done. A great collaborative work, specially when you realize that Celestial's clips were shot in LA, and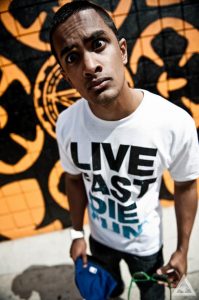 later put together with the whole video. The message that they express is also a great one, and one that deserves to be heard. In a world that continues to get more confusing (and annoying!), it's refreshing to hear a song that gives hope to the people. "One Day I will be on top of the world" is just the message we need to keep up with our daily grind. This track brought the focus back to what's important, because with perseverance, we can achieve anything, and everything. Good job, 'space invaders', keep 'em comin'!
Hit Like. Now. Thank you.