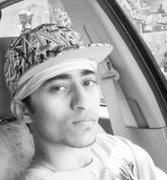 Hip-Hop, which originated amongst the African American communities in New York, is also largely associated with Rap and tends to denote the current trend!
Setting out to begin a new trend of Hip Hop and Rap in India, Brodha V from The Machas with Attitude, a popular Indian crew, is one of the few Hindu Brahmin Rappers in the field. Born as Vighnesh Shivanand and based in Bangalore, Brodha V draws inspiration from 2pac Shakur, Rakim, Big L, Big Pun, Snoop Dogg, Eminem, Nas, DJ Premier, AR Rahman, Timbaland, stalwarts in the industry. Besides being a performing artist, he is also composer, programmer, sound engineer, lyricist, scriptwriter and a film maker. As a part of the MWA crew, he has worked for over 40 films in India. He has collaborated with Times Music for various events organized by them and has also been a part of an album presented by Think Music India.
Brodha V 's mettle was undisputed in an underground rap tournament held in 2008, where he was adjudged The King of Rap, South India.
Widely acclaimed for his shows and music, Brodha V has carved a niche for himself in the Indian Hip Hop scene and stands today as one of the most popular Rappers in India.