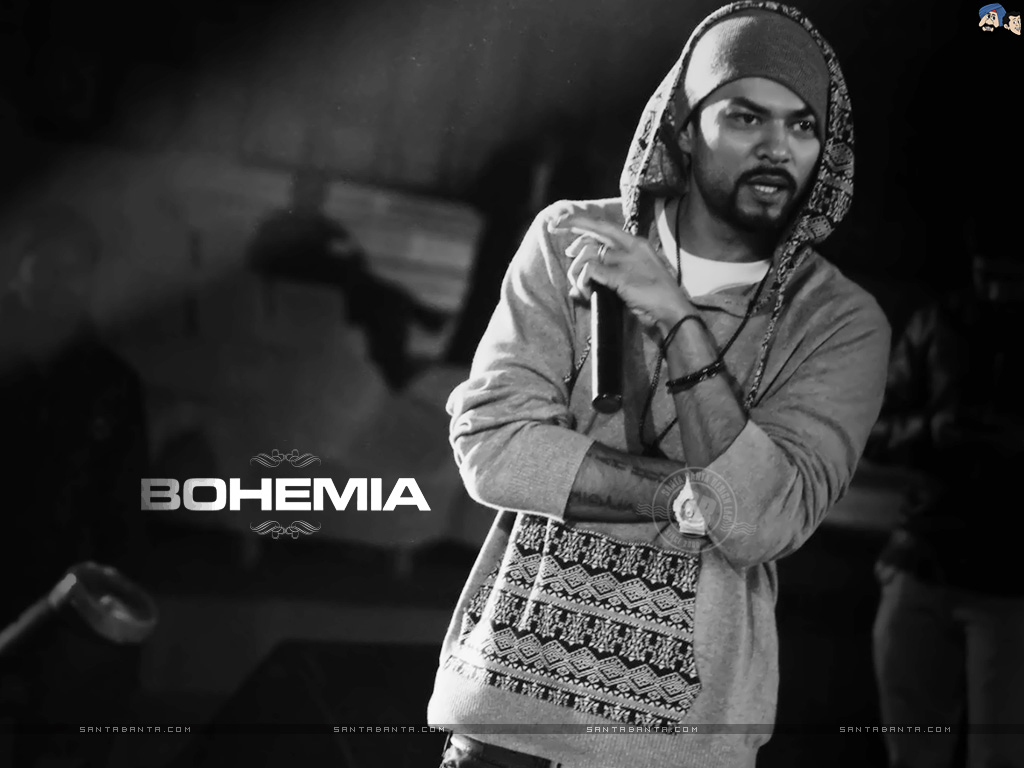 Punjabi rapper, Bohemia, recently tweeted that he will be performing live in his home-state California on August 15. He will be entertaining the audiences in Cali after many years at the FOG awards. For more details about the Festival of Globe event, click here.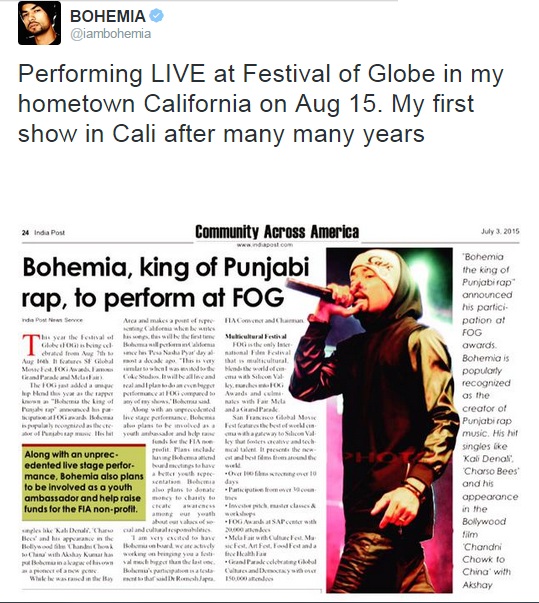 Apart from performing live at the event Bohemia is also going to become a youth brand ambassador and aid in raising funds for FIA, a non-profit organization.
Bohemia is known for making popular tracks like Kali Denali, Charso Bess, Sahara, Meri Bandook and many more. Akhiyan by Tony Kakkar Feat. Neha Kakkar was his last track. This rapstar is popular for creating a stir with his performances let's see what he got in store for his fans in his upcoming performance!
Also check out…