The rise of the DesiHipHop Empire…comes with a price.

Who is following the popular 2015 HipHop TV Series "Empire"?   Lucious Lyon, CEO of Empire Entertainment is trying to go live with an IPO of his company.  After 20 years of hard work building the brand, the platform, the organization – the gold rush begins – and everyone starts trying to stake their claim on the "Empire".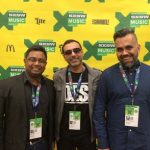 Back in the real world, we've been working hard for over 15 years, spending our time, money & resources on building the DesiHipHop Empire.  After finishing up a successful panel session at SXSWMusic last week, the largest Music+Tech festival on the planet, we've had our heads down here at the offices of DesiHipHop Inc busy scheduling meetings with the NBA, Russell Simmons, Google (yes, Google) and others…and just when we think we've taken a giant leap forward for the global DesiHipHop movement, BOOM, another landmine explodes!
Bohemia The Punjabi Rapper sends a big WestCoast-style FUCKYOU to ManjMusik.
Neither artist needs any introduction to our usual audience, but for those who don't know.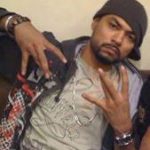 Bohemia is known world-wide as the Creator of Punjabi Rap and one of the Pioneers of DesiHipHop.   A rapper and a music producer from California, Bohemia started his career as a near-novelty, a Desi teenager from California, delivering, hardcore Punjabi rap music, a style of music which was unheard of at the time. But within a few years he has pretty much reinventing the Desi music scene and influenced not only youth to start rhyming Punjabi lyrics to hip-hop beats, but the Bollywood superstars like Akhay Kumar in CC2C as well.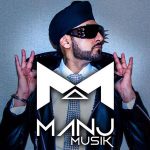 ManjMusik is ex-RDB, a crew from London known for many popular Bollywood Hits and also a few in collaboration with a HipHop artists like SnoopDogg on "Singh is King" or T-Pain on "Daddy Da Cash".  Manj recently exited RDB to create his own label ManjMusk and collaborated with artists like Raftaar, Humble The Poet, Badshah, SarbSmooth, Raxstar, RoachKilla & BigDhillon on a song titled "DesiHipHop" which released on MTV India prompting this response from Bohemia.
It seems like every time Bohemia goes on tour, he puts someone on blast!  Remember the last time he was at Club Chillum? Bohemia On Fire! Taking Shots At The Indian Rap Scene.
We don't know all the history behind what prompted this beef between the artists and it definitely  didn't happen overnight, but the fundamental question is:
If DesiHipHop as a brand and platform only consisted of one artist rapping in one language, would it really be considered a global DESI movement reppin' Unity Through HipHop?