BOHEMIA – Live in Kuwait, Feb. 21 2014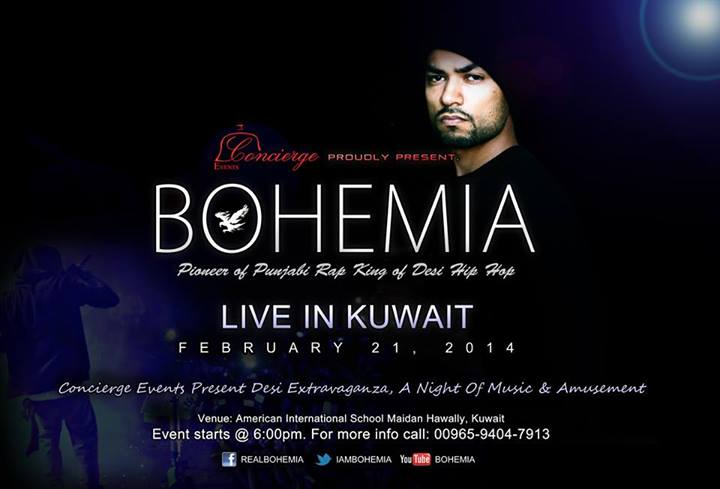 Bohemia the Punjabi Rapper is now going live in Kuwait on 21st February 2014. Last year Bohemia did a show at Bahrain also an Arab city he got a very good response of crowd there. This event is organized by concierge a event management company.
So I don't think you guys want to miss Bohemia's live performance at Kuwait. Check out the details in the image provided for bookings and other info.