Bohemia India Tour 2015 with Haji Springer & SunnyBoy
The creator of Punjabi Rap aka Bohemia is currently touring India and this time he has got Haji Springer and SUNNYBOY along with him. Bohemia killed the stage in Delhi & Kurukshetra and is now heading to the next venue.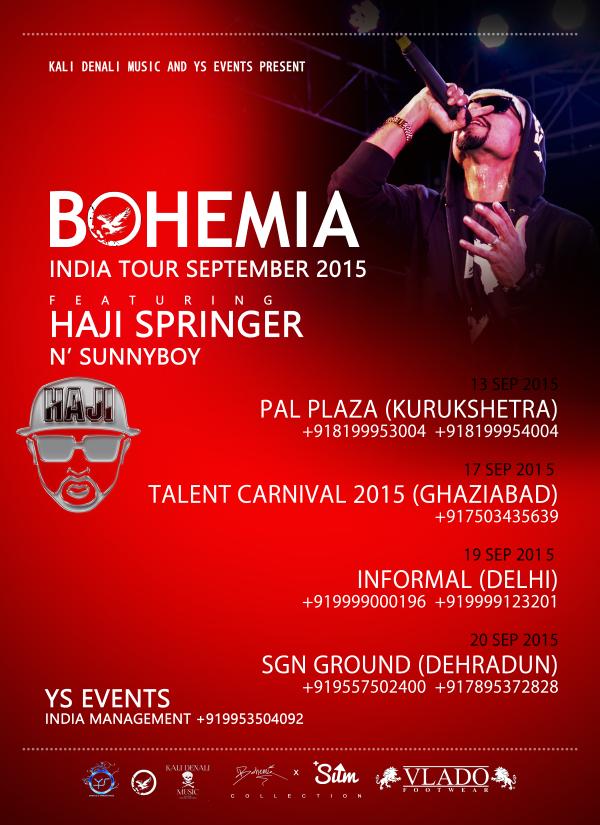 SUNNYBOY'S new single, "LEVEL" featuring Haji Springer and Bohemia and it got the desired response and has spread the word of SUNNYBOY's arrival. Check it out here and be sure to check them out at a venue near you in case you are in vicinity, who knows they just might play "LEVEL".
Bohemia has has a legion of fans out here in the Subcontinent who will surely pour in huge numbers to watch him burn the stage live and with Haji Springer and SUNNYBOY, this is bound to be fun.
Watch LEVEL on YouTube –
Catch Bohemia, Haji Springer and SUNNYBOY live on the following dates and venues:
17th September – TALENT CARNIVAL 2015 (GHAZIABAD)
19th September – INFORMAL (DELHI)
20th September – SGN GROUND (DEHRADUN)