[DISPLAY_ACURAX_ICONS]
I had to come across this. Even, if I wasn't up to the best myself I couldn't keep myself away from this interview that was aired on BBC Radio 1 and 1Xtra. Yes Sir, I am talking about Bohemia and his larger-than-life track that just came out and was world premiered on the interview itself.  Thanks to the main man, the RJ the entertainer Nihal, the Real Nihal.
You know you will see something classy, something philosophical when it comes to Bohemia. Reason being his realistic approach to hip hop, he is more transparent than a corporation's financial statements in the modern, governed world. He talks about how Rooh, his last track which went berserk in the DHH world because of Bohemia's singing skills in collaboration with Prince Saheb, the gifted producer. The fact that all of this is awesome and off the hook is that it's all of his real life. He puts notes to it, rhymes to it and brings it out to the public. I mean people use Facebook for that, he uses life for that. He uses the environment around us for that and catches the attention of people who feel that vibe. It gets real by the second. His music grows on you. As I have mentioned before in some of my articles that I learnt a lot from Bohemia during my years of struggle at university in UK and trust me I am still ready for more.
We had the opportunity to get a hold of the FULL AUDIO just for our Desi Hip Hop community, yes, we're THAT awesome. Who else will do this for you? No one. Just us – DesiHipHop.com – thank us by liking us on Facebook, seriously. 😉
Listen to the Interview + Sneak Peak of #BrandNewSwag
(Courtesy of BBC 1 Radio)
[DISPLAY_ACURAX_ICONS]
Brand New Swag
Now, that he's back with a new track, a new swag, 'Brand New Swag', he's telling the world he's still got the flow, he's still ahead of his time and all these new kids on the block should make and pave the way for the king and there's only one. You aren't sh!t, when people are getting your name and face tattooed on their bodies. This is the mad love he's got because his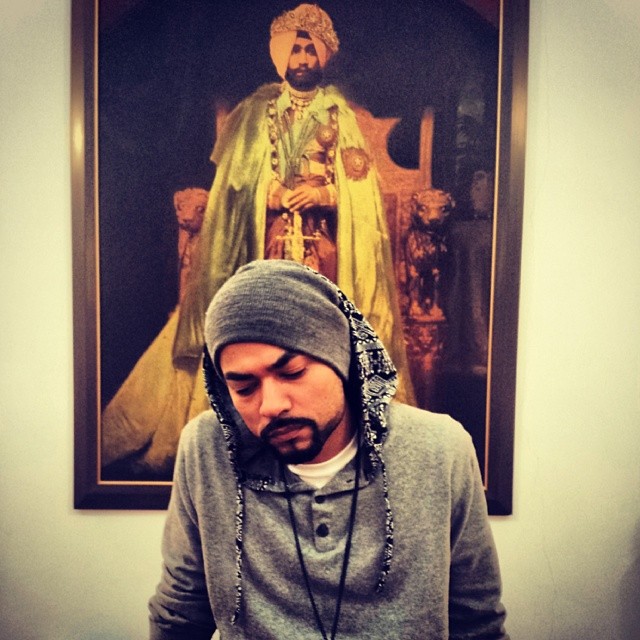 verses talk to you, while the rest of the bullsh!t walks away. More than the jewels and wealth, this man has respect and I always make it a point to people that all this money and fame and wealth is man-made. Respect is prophetic and comes directly from nature touches a human's soul and makes people connect and reach out to each other. In that department, he's the undisputed and forever-be king. I mean, he's got PESANASHAPYAAR too!
"I love my fans. I feel like I'm sort of a cult leader or something. It's really a blessing!" – Bohemia
I heard the track and trust me I am trying my level best to get an mp3 of this one because BBC Radio wouldn't let me download it (HAHA). Panda and Haji Springer are dope to the core. Everything in it makes it perfect plus the beat is something you can listen to all day long, all week long and not get tired of it.
Bohemia elaborates about the fact that he lives for his fans and it's because of them he's the king not because of any official rating as we see it. He's the voice of us all who support him.
Bohemia's Opinions on Honey Singh
This is the part of the article where everyone should have their eyes on it consistently. Nihal asks him about Honey Singh, and what Bohemia has to say about him. Boh's got respect for Honey Singh but wouldn't really work with him because as much as Honey Singh is going big and making big bucks he's not sticking to the culture of Hip Hop or Desi Hip Hop for that matter. He's part of the gimmick that is a trend that everyone follows. Few years ago, it was bhangra so people were part of that, now it's rap and even Ranveer Singh is doing it. However, from a 'Bohemia-n' perspective Rap and Hip Hop consist of one's struggle and the hardships they go through and portray it out to the world in a musical manner. That way, according to him, Honey Singh aint doing any rap as such, it's the trend and phase that he's part of.  Well, fair enough. Wouldn't agree further. Nonetheless, Bohemia appreciates the respect he gets to see what he pioneered once and planted a seed is now a full grown tree.
[DISPLAY_ACURAX_ICONS]
But, he says that it's his fans because of whom he exists and have great knowledge about hip hop and are standardised and they wouldn't really want him to work with Honey Singh if anything else.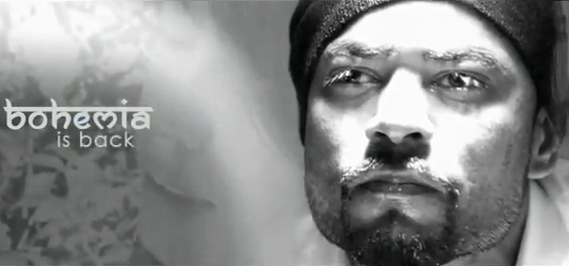 The Spoils of Worldwide Fame
He bought his dad a new car. He doesn't find the need to buy new jewelry or all that fancy stuff but brought his residence closer to his dad and that shows the amount of love and care this man has for his family. It's all about the respect. So all the losers out there who think that money, cars and b!tches is the answer to life they are absolutely and hilariously wrong. You can even get all that being a con-artist. But, if you are a real artist you get all that and in bonus you get massive respect.
"I'm not flashy. We don't need nothing flashy. We're still wearing the blue jeans, the white T's, the Nike shoes. That's all it's about!" – Bohemia
[DISPLAY_ACURAX_ICONS]
From some of my personal contacts I found out that his family in Karachi have a lot of love for him and respect because of what he's done and where he has brought himself to, basically from nothing.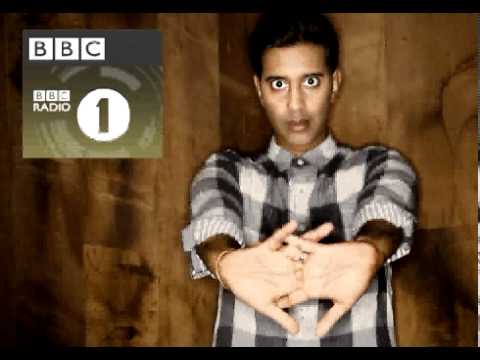 His struggle has been real and what he does is that he doesn't hide his flaws from people (which I don't see probably) which makes him original and worth our time. As they say in old English, a man's gotta do what he gotta do!
Brand New Swag Available Worldwide 
Furthermore, this new track will be available worldwide from next week.
This interview, was part of a 2 hour episode which involved music from Damian Lazarus, Vigo Brasco and Japjit Kaur. Moreover, Nihal also calls our legendary Imran Khan to see when is he going to release his latest track after Satisfya. Imran Khan says you got to wait and hangs up. I feel this was a stunt but nonetheless we are all anticipating what this man, this legend has to offer to his fans worldwide in the future.
Don't forget to listen to this interview  and all the amazing music it has to offer during its 2 hour run because it's worth listening to more than just once. Word.
BBC 1 Link: #BrandNewSwag | Full Show
[DISPLAY_ACURAX_ICONS]