Listen to 'Bhaangchur' – Saad, Engine, Sarowar
Saad is an independent artist from Bangladesh. He started his journey in 2008. He is a versatile lyricist with his dope flow. Abir a.k.a Engine started his journey in 2009. He is an amazing lyricist with his fast flow. Also he is a crew member of Hooligans. Sarowar is also doing his work independently in the music industry since 2008.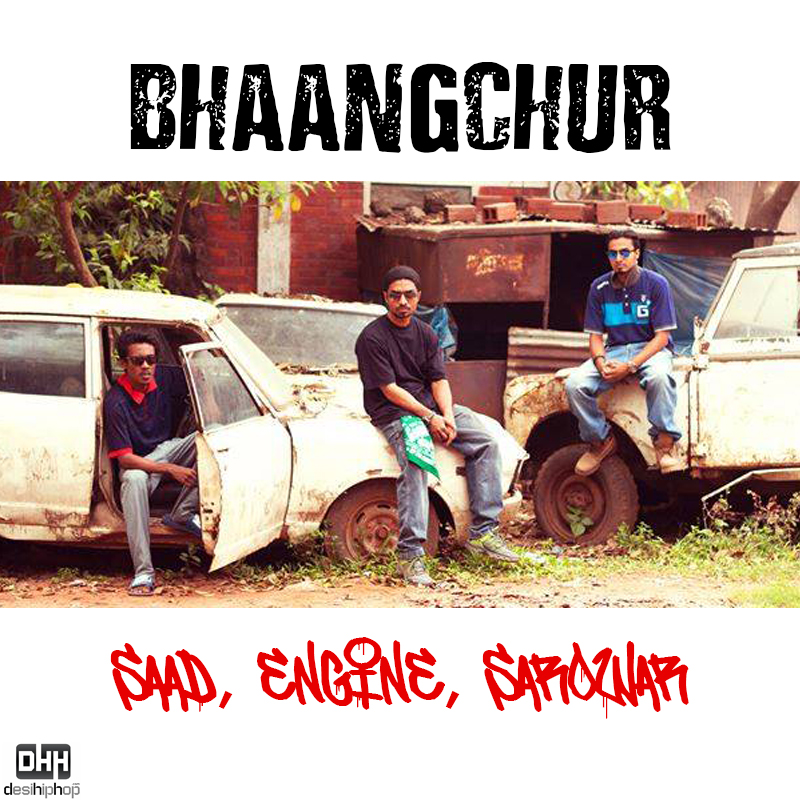 Now they are trying to give some new hip hop taste to the Bangla hip-hop industry. "Bhaangchur" is one of them. Through this track they are trying to give a message to the industry about their presence. They also speak about the current situation of BD hip-hop industry in this track. Recently this single made its place on Planet hip-hop 101.6
They also believe that in near future Desi Hip Hop will became a giant part of the world music industry, which is exactly what we think at DesiHipHop.com!
Do listen to the track and leave your opinion to us. Share and enjoy good hip hop.