Badshah & Akshay Kumar in Micromax Singh is Bliing Rap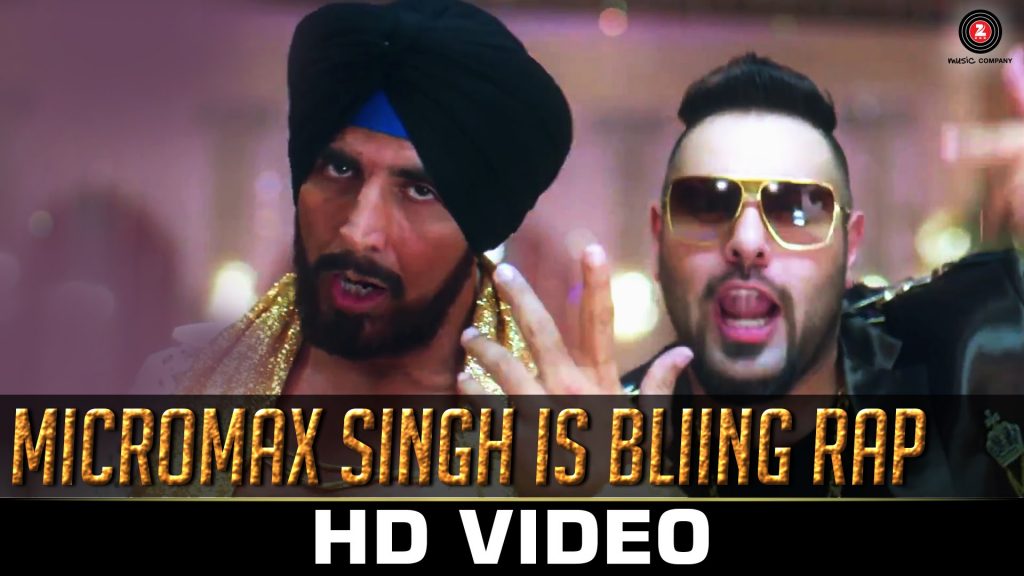 Badshah teams up with Akshay Kumar to make, "Micromax Singh is Bliing Rap". Respected in the underground, Badshah is repping DesiHipHop to the core even in Bollywood.
Badshah has been around for a long time and is now performing alongside stars such as Akshay Kumar. The only rapper prior to Badshah, to have worked with Akshay Kumar was Bohemia and that was for the Bollywood movie, "Chandni Chowk to China". The track is fully commercial but upbeat, the lyrics are about the pride in being a PUNJABI. It seems to have been made for promoting Akshay Kumar's upcoming movie, " The Singh is Bliing" movie and also for the promotion of the Micromax Phone Brand. It seems that now Bollywood is finally accepting Desi Hip Hop but we are yet to see the day when it will be accepted for it pure form.
The track however is receiving a mixed reaction on YouTube but has more likes than dislikes. You should check this out and drop your feeds.