The musical style of beatboxing hit Pakistan around 2006 when Hip-Hop music was gaining prominent influence on the nation's youth.
The adoption of beatboxing within Pakistan started with Arbal Nadeem aka ASHZ who hails from Karachi. Arbal started beatboxing at events and concerts and performed at the Red Bull Streetstyle Finals in 2010. Having his talent recognized by AAG TV, Arbal was soon offered the opportunity to become a VJ for the show Fire Station. His showcase performance on the show introduced beatboxing to a larger audience helping Arbal take beatboxing mainstream in Pakistan.
Mr. Beat, who represents the twin cities of Islamabad & Rawalpindi, is from the Hip-Hop group Da Rapsteradoz. Mr. Beat is acclaimed as the top beatboxer in his city and he now paves the way for up and coming artists.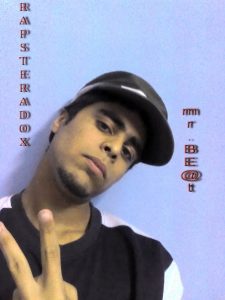 Asfandyar Junejo, also known as AYJ, was born and raised in Hyderabad, Sindh. In 2009, AYJ auditioned in Karachi for the Sahir Lodhi Show where he was selected to perform for Tv1's audiences. At his first show, AYJ did well and impressed the masses; in fact, AYJ made such an impact, he was invited back for another show.
Next MTV Pakistan called AYJ to perform live at MTV's Basant. Shortly after, Fm91 called AYJ for a live interview with Dino, Ali Ansari, and Shahzad Saleem. As of 2011 AYJ is signed to Pakistan's first Hip-Hop label Urban Prince Records.
http://youtu.be/TkhL1pbZAww
The first Pakistani beatbox competitions began when ASHZ and Mr. Beat challenged each other to an online battle hosted by Pakhiphop.com. No winner was declared due to numerous disagreements by both parties, but the competition created a solid platform for Pakistani beatboxers to showcase their talents.
There is no denying these three artists have started the movement of beatboxing in Pakistan, now we get to enjoy the music stylings of a variety of Pakistani acts.