Haji Springer is on a roll. He's been producing music all of 2014, and the result of that is his album – Survivor – and numerous singles and music videos. The next exclusive release on DesiHipHop.com is a video by AO featuring Haji Springer, and it drops on March 3rd.
Watch the Trailer – AO x Haji Springer – On the Low | Shay on the Beat
AO – Straight outta the West Coast
AO is a hardworking Desi artist from Los Angeles. The man has been working hard on his music for years now, and 2015 is the year when he shares all his products with the world! His 'Pound Cake Remix' caught a lot of attention last year, where he rapped about the poverty crisis in India and the greater parts of South Asia. And, more recently, his collaboration with Rayven Justice became an instant hit. It got so many shares on so many different blogs and websites, that the first 3 pages of Google search results are AO's "Keep Ridin". The track got 25,000 plays on soundcloud so far, and is regarded as one of the dopest tracks by AO and Rayven Justice.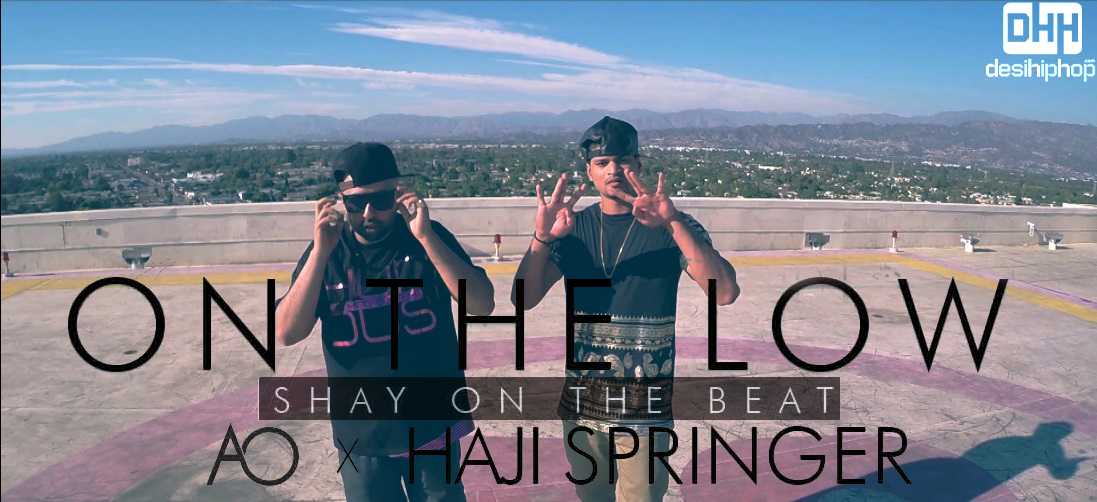 Shay On the Beat
In 2014, AO also released one of the hottest music videos on DesiHipHop.com. And, as usual, his beats were created by his brother – Shay. Shay has been working alongside AO right from the start. His beats are catchy, and his production skills are exceptional. He also composed the beat to On The Low featuring Haji Springer. It is a dope West Coast beat & the rappers went ham on it. And, all you have to do to hear it is wait till March 3rd for the World Premier.