'Allah Veh' by Manj Musik, Raftaar, Jashan Singh on Coke Studio MTV represents what DesiHipHop always stood for, #UnityThroughHipHop
DesiHipHop.com has always stood behind it's slogan of unity via Desi Hip Hop and this coke studio session featuring Manj Music, Raftaar and Jashan Singh has appropriately been titled, "Allah Veh" could not have better defined this.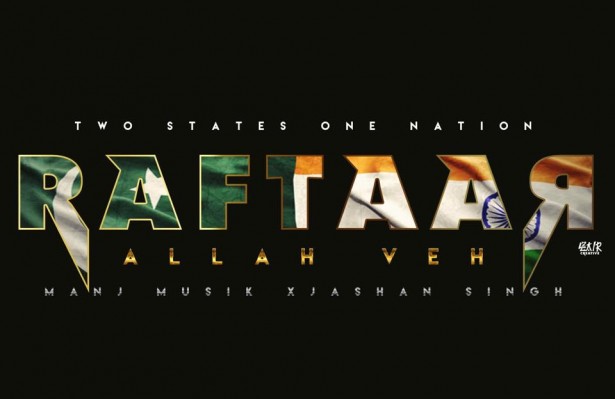 Questioning togetherness and humanity, Manj Music got together an ensemble alongside Raftaar and Jashan Singh to put together something very beautiful. They lyrics are thought provoking but straight forward and are asking to put humanitarian causes over religion, to be a better human you do not need to follow a god but just have a good heart and a pure reason to follow what is right. Raftaar who has also been spotted on the latest season on "Nach Baliye", puts some fire in his verse and you can see the intensity in his performance :
"Kuch saath me Ram ke
Kuch saath Quooran ke
Ek jaan ek jaan ki jaan leta jaan ke
Bina jaan pehchan ke"
One of the better Coke Studio sessions of the season 4 and this episode stood out.
This composition has been written by BIG Dhillon and has been bought to life by the powerful and soulful vocals of Jashan Singh. Manj Music got along with Sunny Brown to produce the music for this live set. Manj Music and Raftaar have been busy in catering hits for Bollywood movies but they are back with a soothing jam, also this very different from their usually styling of Desi Hip Hop and have successfully pulled it off.
Two states, One Nation, Unity Through HipHop