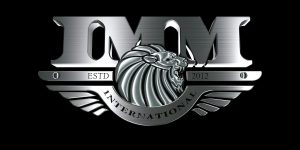 AKakaAmazing is the "Fresh Prince of Panjab" on his first official music video representing IMM Entertainment. Its been a long time coming, a year in the process, and now finally the deal has been sealed. IMM Entertainment is officially the first major international desi label consisting of 17 of the most talented artists from around the globe. IMM is about to set the standards from music to film and all other avenues in the new age entertainment industry. DesiHipHop.com, official partner of IMM Entertainment, will be releasing all the details in April 2013 so stay tuned!
To give you a little taste of whats in store, we have the man who took Desi Comedy to another level and was the 1st person to get major online success and set the standard for online comedy. After a 7 month hiatus, IMM is proud to bring to you the YouTube comedy sensation AKakaAmazing's "Fresh Prince of Panjab" Music video produced by IMM's super-producer "Intense".
Be on the lookout for more online material as well as a reality show and a major film from AKakaAmazing so here you go.