BlazinAnnex
The crew, BlazinAnnex, was born in the early 2000s. Since then, they've been working on their musical gifts constantly. The group released two full-length albums in Bangladesh, and since then they've produced numerous albums and singles for themselves and other independent artists. The main producer and sound engineer, Dee Corter, has been working hard at his production skills since day one. The rest of the group – I-Sick, Ah Murda, and BangGully – has been working on their crafts as well.
For the album Poison, I-Sick composed most of the music. The rappers – I-Sick & Ah Murda – took advantage of that and took it to a new level. Each verse goes harder than the next and these New York Bengalis prove to the listener what they are really made of. The group has been working on this album for quite some time. Finally, they decided to link up with DesiHipHop.com to release this banger of an album. The DesiHipHop.com staff is proud to release this dope album and officially endorse this product. We know these artists are dope, and we completely support their work 100% because we knew we were listening to talented artists the first time we heard these guys.
Grab the album today, if you haven't already, and share your thoughts with us!

We recently got the opportunity to interview the artists – I-Sick & Ah Murda – and here's how it went:
Exclusive Interview with BlazinAnnex's I-Sick & Ah Murda
DHH: The crew – BlazinAnnex – has been around for a really long time. Can you tell us about your beginning years? How did the group form and what made you enter the music industry so early on?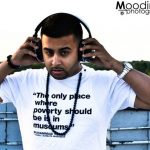 I-Sick: It's a long story to tell of how we got started back in 2005, but basically, we were all very passionate about music, and wanted to do something in regards to it. For example, we started recording on the cheapest microphone in the world, using the Recorder program that you find in the Accessibility section on the Start menu. The quality was obviously really bad, but we knew this is what we wanted to do. Since then, we upgraded over the years and now we have our own studio. And we've upgraded in people as well. We've had a lot of people come and go, a lot of rivalries, and lost a lot of friends, until Murda and Banggully joined the roster, and it was really locked from then on.
Ah-Murda: I always loved hip hop since I was youngin', but started doing beats on lunch tables in high school where kids use to have cyphers during lunchtime. I always wanted rap but was scared to, but by senior year I started to rap, then everyone just started calling me Ah-Murda. That lead me into working and recording with a old friend, DJ Ease, and my homie, Shambo, and that lead me to work with an uprising New York Based Desi Group called Chalis Chor. Then back in 2005, I met Dee Corter and Aashiq through a mutual friend. They both came to me with their idea of a Bengali Hip Hop Group. And since then we made incredible music. I entered the music industry to show everyone across the world that Hip-Hop has no color and no limits. It's a culture we live in today. I wanted to challenge myself in a new form of Hip Hop (Bengali Hip Hop) and to rep my heritage.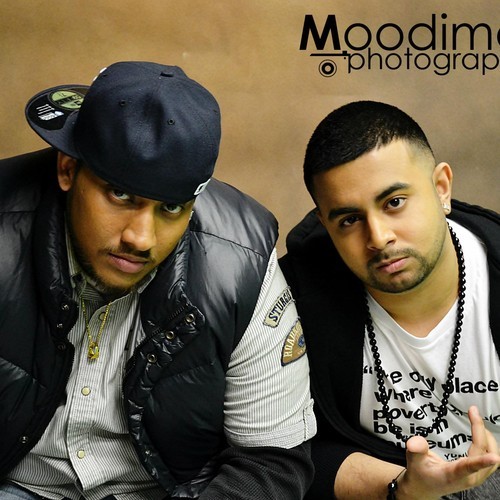 DHH: Over the years, the team as a whole has tackled a lot of challenges together. Mention a challenge in your music career that you faced together, and learned something new from it all.
I-Sick: The biggest challenge was getting people to listen to Bengali Hip Hop. I mean 9 years ago, it was new and not everyone liked it. Of course the Bengali culture is more oriented through folk music, and Hip Hop was the complete opposite to that style. People thought that Hip Hop was, and still is, negative in every way, and it's all about promoting sex, murder, and drugs. But I see it as a mirror that reflects the world as we see it. And every artist has their own mirror, and it's just a matter of do you agree with what they're saying or not. So this challenge still exists, and we're still trying to make music that relates to everyone, but it's still a long way to go.
Ah-Murda: As a team, I think the biggest thing we tackled and learned from is making music for the Bangladesh Mainstream Media. In my opinion, I think we focused a little bit more in making music for a certain type of crowd in Bangladesh with high expectations, rather than for the people here in the New York. That's why I felt that our team needed to focus more on the crowd here in New York. Like Poison, which caters to all.
DHH: Ah Murda & I-Sick goes ham on the verses throughout the album, and both artists complement each other very well. What was the secret to achieving such awesome flows together?
I-Sick: We've been in a lot of songs together, and we've always had a strong vibe when we're both in the studio. We definitely have different styles, but when we come together, it always works. The more music we do together, the more instinct and natural it becomes.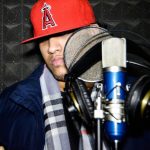 Ah-Murda: I would say friendship and also the age and time me and I-Sick grew up from. I grew up in the 80's era of Hip Hop, he grew up in the 90's era of Hip Hop. So he has his style and I have my style and I think that's dope.
DHH: Which artists inspired you while you're growing up?
I-Sick: I grew up listening to mostly New York artists, like Jay-Z, Nas, DMX, LOX, Big L, Biggie, Naughty By Nature, Mobb Deep, and a lot of other artists. But as I grew older, I expanded to other genres and, now I get inspired from everyone I listen to.
Ah-Murda: Jay-Z , Nas, Big L, Sause Money, B.I.G , Tupac , Big Pun , NORE, Peter Gunz, Memphis Bleek, Lil Brother , Black Sheep, Naughty By Nature, EPMD, Sticky Fingers ETC….
DHH: What does Blazin Annex wish to achieve in the next 5 years?
I-Sick: I hope we can say we made it, and we did it for you, the people who have been supporting us. We hope we don't get overlooked as often as we do, and of course still do music.
Ah-Murda: We hope to make more good music, and maybe get our big break into mainstream media. And of course, we hope to inspire and work with new artists.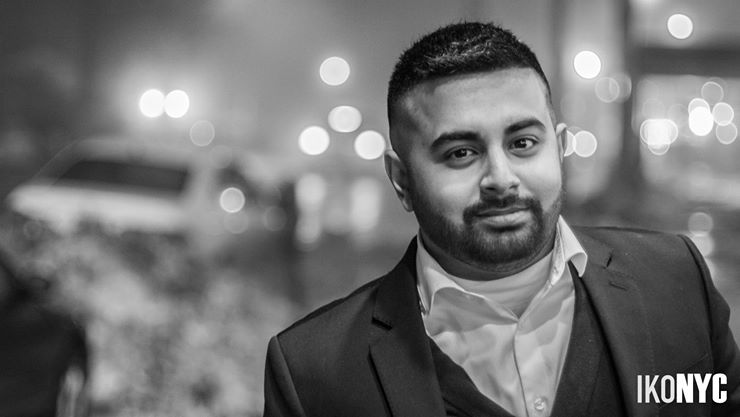 DHH: What advice do you have for upcoming artists and rappers?
I-Sick: Practice. As a former member once told me, practice doesn't make perfect; it makes improvement. So always keep working at it. And also listen to and support other artists. It allows you to hear what other people are doing, and then do something different that stands out. Also, I can't count how many times we've shown love to other artists and supported their music, and didn't get that same love in return, so promote each other and build your network. Start all of this right now.
Ah-Murda: Be yourself; never give up on the things you love. Be humble and patient.
DHH: What was the biggest lesson you've learned from the music industry since you guys first started your music careers?
I-Sick: It never comes easy. You really have to love music, in order for what you do to matter. And the difference between criticism and hatred is your intent of helping someone who may as well have the same passion for music as you.
Ah-Murda: Be humble and be patient and never let your ego get to you. Have fun and work hard.