As the title suggests, Adil Omar's latest video with his compadre Talal Qureshi is pretty crazy and out of the box. One screenshot from the music video tells the whole story of weirdness and creativity that went behind the entire piece: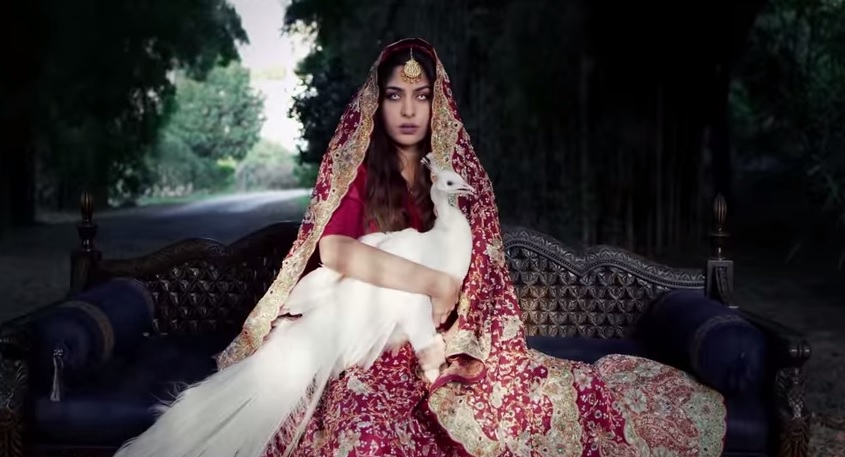 A blind bride with a peacock. Yes. When was the last time you saw a music video with a Blind Bride with peacock? Never. But, Adil Omar – who directed the entire video – made sure that you didn't die without seeing that visual!
One of the many reasons to watch this video is its creativity. Another reason to watch it is, of course, the music. Much like the video, the song itself is very creative and innovative. The beat has some EDM influences, with an extremely catchy hook. Adil Omar showcases his skills throughout his verses – the energy is outstanding, the flow is catchy, the rhymes are on point. This man out did himself with this video!
Nighat & Paras has been getting a lot of attention from listeners lately, and rightly so. Adil has been working hard all year long – recently, he also performed at the world's largest music festival in Austin, TX, at this year's SXSW. So, without further ado, check it out below & share your thoughts about it!
Adil Omar x Talal Qureshi – NIGHAT & PARAS