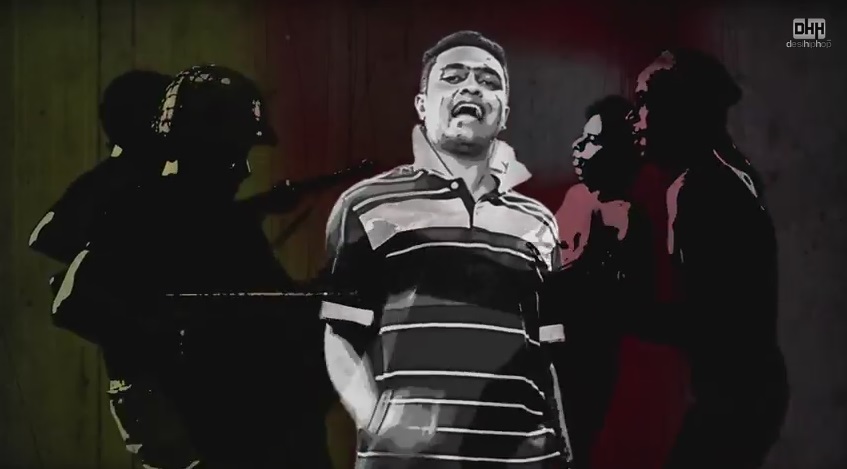 Towfique, aka CK Toff, from the group that released numerous mainstream albums starting from Rajotto, is out with a new song. This song, titled "52" pays homage to the Language Movement which took place in Bangladesh, & the artist take the opportunity to pay respect to everyone's mother tongues all over the world. The language movement sparked the independence of Bangladesh, and eventually, the day – February 21st – was set as the 'International Mother Language Day' by UNESCO because Bangladesh is the only country to have fought for the right to speak their own language – Bangla.
In the dope music video below, Adit featured with Towfique and A.B.D. to create a heart warming single that pays respect to every mother tongue in the world. The artists said, "This song is just a humble attempt to uphold the sacrifice of the language revolutionaries of 52. We want all cultures of the world to re-embrace their mother tongue in all its glory while we bring to them the story of sacrifice of the Bengali People and our history that coincides with 1952."
Check out the video below, it's quite an amazing work of art!
Watch "52 (Extended Version)" – Music Video by Adit ft Towfique, A.B.D.