It's not everyday that you stumble upon someone that captivates 100% of your attention, especially a 14 year old rapper.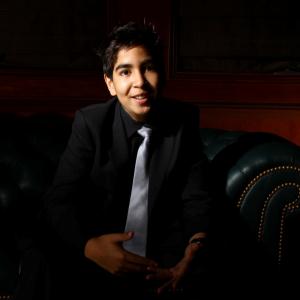 Meet 14 year old Akash Ahuja aka Ka$h from New York. While most 13 year olds arebusy wasting time, Ka$h is in the studio working on his third full length album – yeah that's right – third. In 2012 Ka$sh released "Real and Powerful" and in 2013 he released "Iconic", both full length albums available on iTunes. Not just that but on June 8th 2013 he released the official video for his single, "Picture Perfect" which already has over 700,000 views! At first glance, you might be inclined to dismiss how ruthlessly talented & dedicated Ka$h really is – so before you watch "Picture Perfect", check out this live performance he did for a song called "I Kill The Beat" – uploaded in 2012 – so he was probably 13 years old – he ain't playing…
I Kill The Beat (live)
Now checkout his latest video, Picture Perfect:
Picture Perfect:
Behind every great Indian kid, are great Indian parents. So hats off to Mr. and Mrs. Ahuja for supporting your son on this journey, believe me, he will touch millions of lives in his lifetime. Stay tuned to DesiHipHop.com as we try an get an interview of Ka$h before he blows up and be sure to follow him!